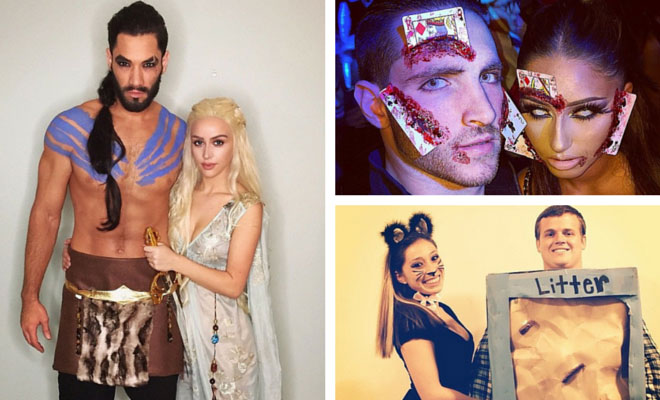 Lifestyle
50 Awesome Couples Halloween Costumes
By
|
21. Peter Pan & Tiger Lily
If you don't want to grow up, you better wear this cute couples costume this Halloween!
22. Firefighter & Burn Victim
This costume is so good that it makes us uncomfortable!
23. Gladiator Couple
Attention! Do not scream "This is Sparta" while wearing this gladiator costume.
24. Mickey & Minnie Mouse
If you're a couple that grew up watching (and loving) Mickey Mouse cartoons, these super cute costumes are for you.
25. Top Gun Couple
This Halloween, you can have your very own pilot Maverick. Yummy!
26. School Couple
When nerdy meets sexy, you get this!
27. Vampire Couple
This couple make bad look so, so good!
28. Fred & Daphne (Scooby Dooby Doo)
Scooby Dooby Doo, where are you?
29. Skull Couple
Who said scary costumes can't be sexy, too?
30. 1920's Couple (The Great Gatsby)
It's time to party like it's 1920. A little party never killed nobody, right?