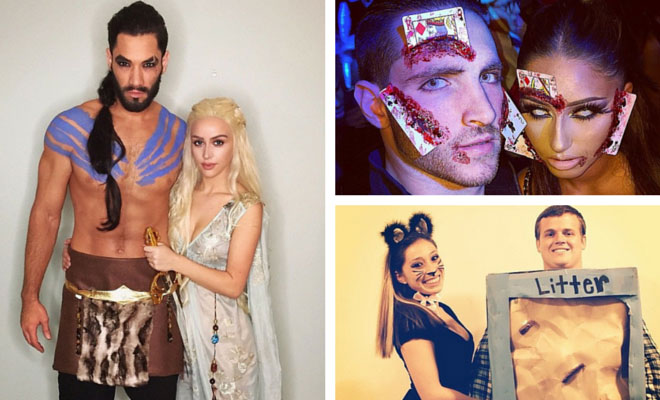 Lifestyle
50 Awesome Couples Halloween Costumes
By
|
11. Cop & Nurse
The sexy nurse thing never gets old… and HE is totally owning it! Couples who laugh together, stay together.
12. Pizza Delivery Guy & Pizza
Halloween pizza delivery, anyone?
13. Cruella De Vil & Dalmatian
You can never go wrong with a classic costume like this. Ladies, start practicing your evil crackle if you opt for Cruella De Vil costume!
14. Beetlejuice & Lydia
If you want to be the coolest couple on a Halloween party, make sure to give these costumes a try!
15. The Incredibles
Dress up as The Incredibles and become a superhero couple for a night!
16. Baywatch Couple
We just love couples with a sense of humor!
17. Popeye and Olive
One important thing is missing on this photo… Popeye's one-eyed smirk! Also, anchor tattoos on forearms are a must with this costume.
18. Sam & Suzy (Moonrise Kingdom)
A Sam and Suzy couples costume is one of those costumes that's always a hit.
19. Jurassic Park
We just hope that a T-Rex isn't hiding in those bushes… brrr!
20. Little Red Riding Hood & the Wolf
This Little Red Riding Hood doesn't look so innocent. What would grandma say about that naughty costume she's wearing?