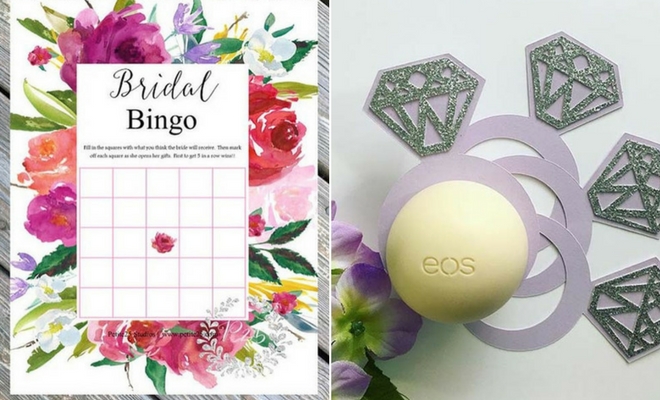 Instagram
Lifestyle
41 Bridal Shower Games and Ideas Your Guests Will Love
By
|
31. 'How Old Was the Bride' Game
Our next idea is a unique game for a bridal shower. It is called 'How Old Was the Bride'. It involves pictures of the bride being put on display and then the guests have to guess how old the bride was in each photo. Whoever guesses the most ages correctly wins. It is a fun idea that will bring memories back to life and make guests laugh.
32. Bridal Shower Game Prizes
Next, we have a cute prize or party favor to share with you. These are little shower gels that each have a label that reads "from my shower to yours". It is a fun and creative idea that guests will love. You can buy these cheaply too, so it is low cost and easy to do.
33. Guess the Dress Celebrity Edition
Earlier we featured a game called guess the dress. Here is another version of the game but this one involves celebrities. There is a board full of celebrities in their wedding dresses and each guest has to guess who the dress belongs to. It is a fun and easy game. Whoever guesses the most wins.
34. Cute Bridal Bouquets
Another thing that every wedding needs is a bridal bouquet. Here are cute little bouquets that can be used at a bridal shower. You can use small bunches of flowers like these to decorate the room, give as favors at the end of the shower or as prizes. You can use real flowers or fake ones. Fake may be better as they can be kept forever.
35. What's On Your Phone Game
Our next idea is a game called whats on your phone. Each guest receives a game card and gets points every time they tick something that is on their phone. It is a fun and unique game that keeps guests entertained and allows everyone to get to know each other a little better.
36. Bridal Shower Game for Large Groups
Having your bridal shower outdoors or maybe you want a large game to be played as a group? If so, this idea could be for you. This is a wedding theme bean bag toss. It is a traditional and fun game that will bring out guests competitive side.
37. Guess Who
Next, we have another game called Guess Who. For this, each guest has to guess who out of the bride and groom said or did something. You circle the name or both and whoever has the most correct answers wins. It is a fun game that can get the groom involved too.
38. Wedding Emoji Pictionary
Do you love emojis? Then this game is for you! This game involves a game card with a different combination of emojis. Each guest has to guess the wedding word or phrase based on the emojis. It is a fun and unique game that everyone will have fun playing.
39. Match the Love Songs Game
Another fun game for you to try is matching the love songs. For this a game card will have lines out of songs and a list of songs down the other side. Then the guests have to match the lyric with the song. Whoever gets the most wins. You can create a Disney version like this or maybe use the songs that the bride and groom love.
40. What's In Your Purse Bridal Shower Game
It is no secret that handbags are full of things that we need and some that we don't. Here is a fun game inspired by this. This game is called What's In Your Purse? For every item that you have on the list, you earn points. Whoever has the most points at the end wins.
41. Bridal Shower Props
Photos are a brilliant way to remember a special event such as a bridal shower. One fun way you can take photos is with props, frames and booths. Here are some cool props from a bridal shower to get you inspired. There are rings, flowers and more. You can even give a prize to the best photo. At this shower there was also a unique Instagram hashtag so all the pictures are shared in one place.
All of these games will be a hit at any bridal shower!