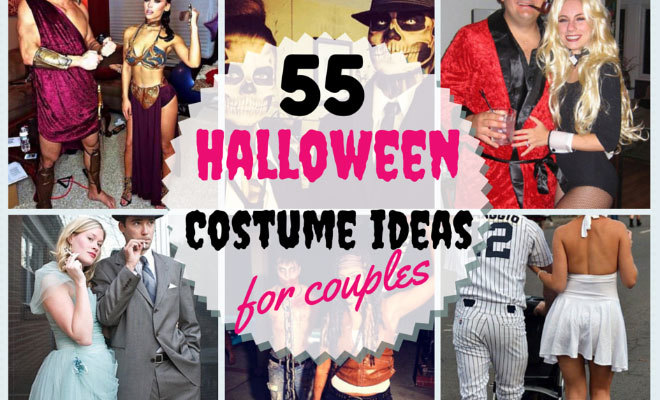 Lifestyle
55 Halloween Costume Ideas for Couples
By
|
21. Juno Couple Halloween Costume
Here's another awesome couples costume idea for Halloween – Juno and Paulie from the film Juno.
22. Tooth & Tooth Fairy
Don't forget to brush your teeth after all the sweets from Halloween (or you might see these two)!
23. KFC Costume
Colonel Sanders and his chicken! One of the most original costumes ever.
24. Skeleton Couple
If silly costumes aren't your thing, we have a pretty scary costume for you and your boyfriend.  In case you need help with your makeup, check this easy skeleton makeup tutorial: Skeleton Makeup
25. Lego Bride & Groom Costume
Use this costume as your excuse to go back to the childhood toy you've treasured.
26. Spartan Couple Costume
If you want to look like the powerful couple this year, this costume might be for you. It's sexy and hot!
27. We Can Do It Poster Costume
You probably already have everything you need in your own closet for this costume. Make the background boards to be completely recognized.
28. Couple Role Replacement
Exchange the roles and have an amazing time- it's simple and cheap but super fun!
29. Mad Hatter and The March Hare Costume
Where's Alice?
30. Moonrise Kingdom Costume
Dressing as the adorable and stylish Suzy Bishop and Sam Shakusky from Moonrise Kingdom, would make for a great couple's costume on Halloween.