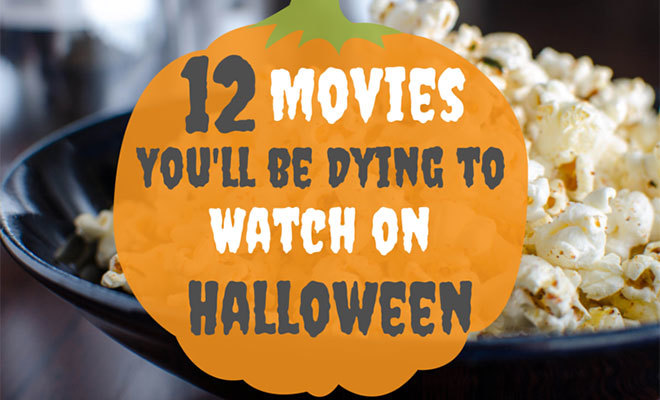 Lifestyle
12 Movies You'll be Dying to Watch on Halloween
By
|
Are you in a search for movies that will set your mood for the October 31? Halloween is almost here and we're all trying to find the perfect decorations, costumes, candy and movies to get us amped up for the scariest night of the year.
We choose 12 movies with the right atmosphere and mood for the Halloween to get you in the holiday spirit. Grab the bowl of popcorn, sit back and get your scare started from your couch.
Ready to do a Halloween marathon? Let's go!
1. Beetlejuice (1988)
Beetlejuice is one of Tim Burton's best films. If you like black comedy, you gonna like this film. Beetlejuice! Beetlejuice! Beetlejuice!
Trailer: Beetlejuice
2. Saw (2004)
If you choose Saw from our list, prepare yourself for sleepless nights. It's year 2014 and some people still can't sleep due to this movie.
Trailer: Saw
3. The Silence of the Lambs (1991)
This movie won all five major Oscars (best movie, director, actress, actor and screenplay). Anthony Hopkins is nightmarishly frightening as cannibalistic serial killer, Hannibal Lecter.
Trailer: The Silence of the Lambs
4. Poltergeist (1982)
This movie will leave you wary of your own TV.
Trailer: Poltergeist 
5. The Addams Family
They are spooky, mysterious, creepy and a perfect family to watch on a Halloween night.
Trailer: The Addams Family
6. The Exorcist (1973)
This film is one of those jaw-dropping horror films. Some siblings still share a room because of nightmares from this movie. Sleep tight.
Trailer: The Exorcist
7. Corpse Bride (2005)
Although it is not frightening, Corpse Bride is a Halloween tradition that will surely bring you back to your childhood.
Trailer: Corpse Bride
8. Paranormal Activity (2007)
Paranormal Activity will creep you out. The flickery light bulbs, creaky doors, late-night camcorder footage, and powerful demonic force will keep you awake on Halloween night.
Trailer: Paranormal Activity
9. Edward Scissorhands (1990)
Attention: this movie may not give you a scare,  but it will surely evoke a few tears instead.
Trailer: Edward Scissorhands
10. Trick 'r Treat (2007)
This movie will get you in the Halloween spirit, that's for sure. Some people say this movie is one of the best Halloween/horror movies ever made. It has many twists that you never see coming.
Trailer: Trick 'r Treat
11. Halloween (2007)
A remake of John Carpenter's 1978 horror movie…
Trailer: Halloween
12. The Sixth Sense (1999)
The most famous quote from this film is "I see dead people." We think that quote fully explains the film. The Sixth Sense is a true classic with a great twist.
Trailer: The Sixth Sense