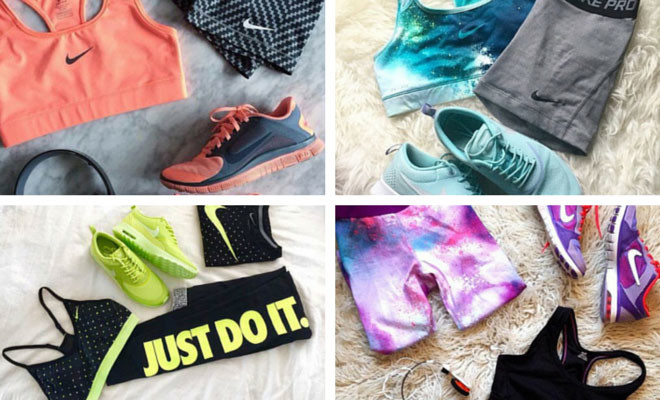 Fashion
32 Stylish Workout Outfit Ideas
By
|
11. Black & Lime Green Workout Outfit
Stand out by looking fashionable in the busy gym in this matchy-matchy outfit. Absolutely gorgeous!
12. Pink & Leopard Outfit
Sport a comfortable tank top and leopard shorts for optimal movement and flexibility.
13. Black, Red & White Outfit
Workouts are more fun when you have stylish and vibrant workout gear.
14. All Grey Outfit
Grey sports bra looks great with matching full tights and sneakers. A pop of the color on the soles will make your all grey outfit stand out.
15. Long Sleeve Outfit
When you're going for a run in cooler weather, complete your outfit with a long sleeve hoodie.
16. Black & White Two Piece Outfit
We can't get enough of this gorgeous outfit. Everything about it is just perfect!
17. Long Sleeve Grey & Pink Outfit
Yes, you can wear two neon pieces without looking over-the-top. Just make sure to pair them with basic pieces.
18. Dark Purple Outfit
Bright and colorful workout outfit will definitely create a cheerful mood.
19. Black & Purple Outfit
Love pink and purple? Then this is your dream workout outfit. Don't be afraid to rock the bright trend.
20. Grey & Blue Workout Outfit
If you aren't into floral prints and bright colors, don't worry. You can still be stylish in this cute and comfortable outfit.