Beauty
Top 50 Funky Hairstyles for Women
By
|
11. Long Dark Green Hairstyle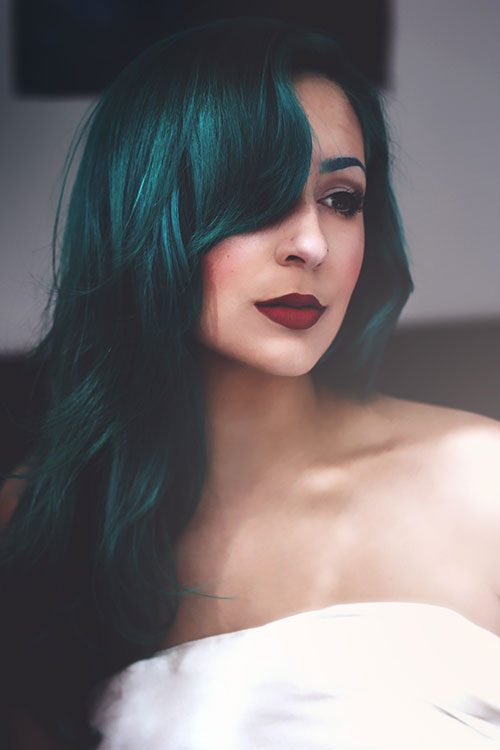 This girl pull it off quite well. With green eyebrows and red lips, she looks like a mermaid!
12. Long Brown Hair with Colorful Tips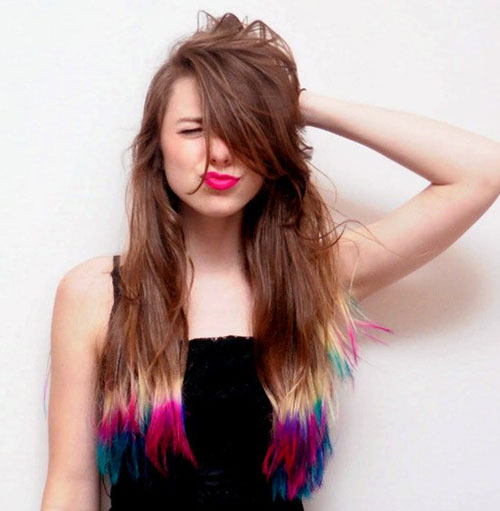 Coloured tips are the new hair trend! You don't need to dye your whole hair – if you don't like it, you can easily trim your tips. It really looks cool!
13. Long Blonde Hair with Pink Tips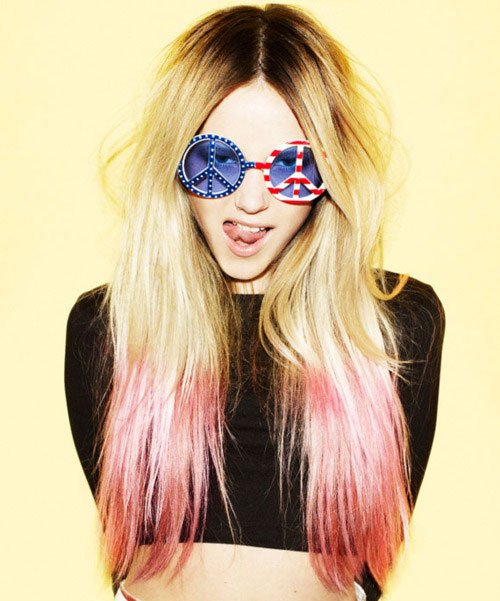 If you still aren't brave enough to dye your whole hair in light pink color (or any other crazy color), you can start with just dying your tips. It looks pretty cool, too!
14. Medium Light Pink Curly Hairstyle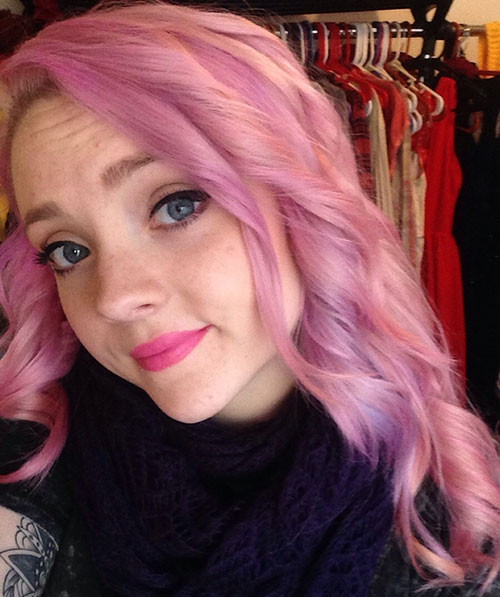 This hair color and soft curls are so romantic. Don't be afraid to match your hair with your lips for that extra 'wow' effect.
15. Light Green Highlights & Curly Hair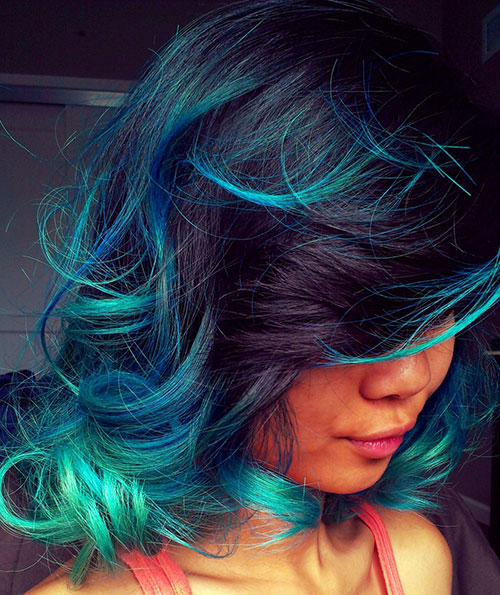 These highlights are amazing and they look perfect on darker hair. Something similar wore Kylie Jenner few months ago. Cool hairstyle for cool girls!
16. Long Light Pink Hairstyle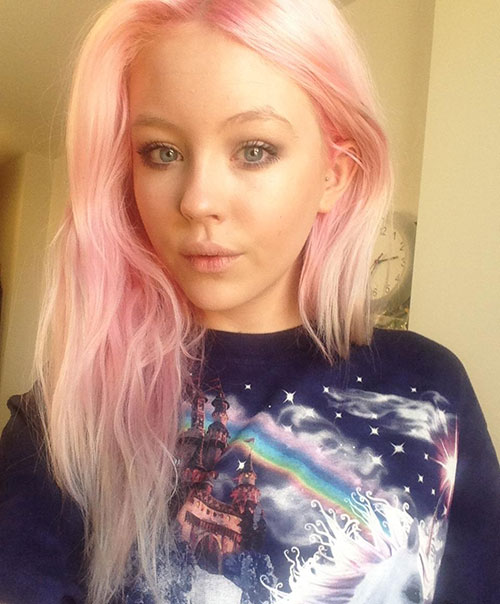 Perfect cotton candy pink hair! It's a stylish, bold way to showcase your individuality.
17. Colorful Short Hairstyle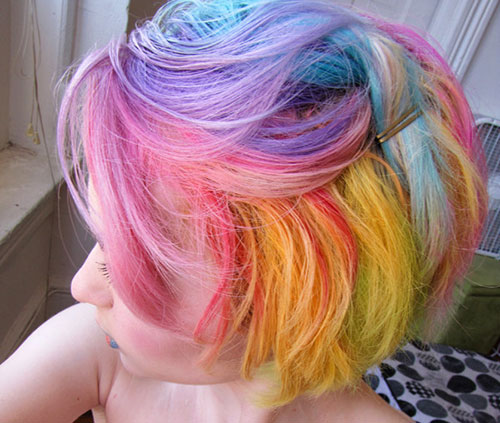 Many of us consider ourselves rebellious when it comes to our hair but are we brave enough to color our hair in rainbow colors? This girl surely is. These colors can brighten up a rainy day!
18. Purple Hair with Blue Tips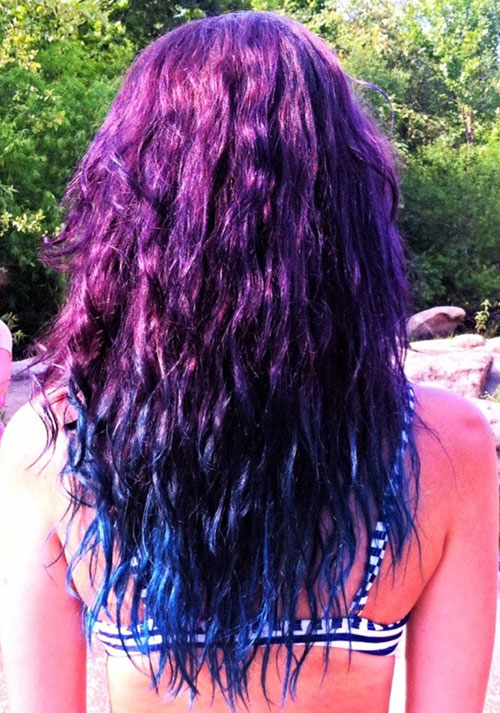 If you want to dye your hair in some vibrant, unusual color, purple can be a good starter color. Also, some black colors come with a purple or violet tint if you want see how purple would suit you.
19. Long Hot Pink Hairstyle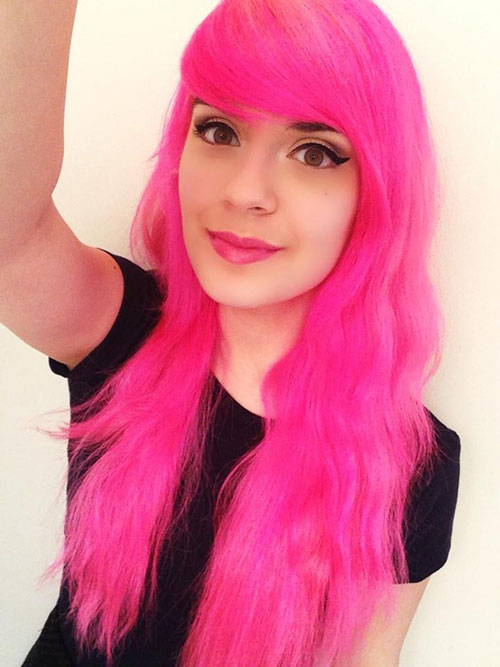 With this hot pink hairstyle, you can't be unnoticed in the crowd.
20. Short Light Purple Hairstyle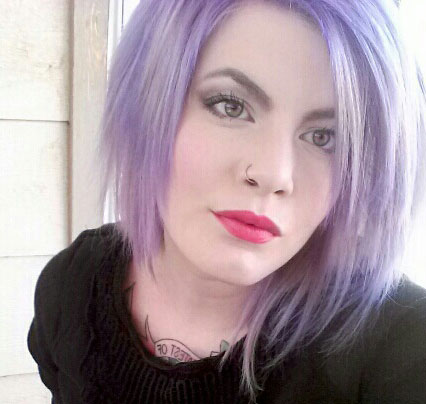 Umm, can we have this cut and color right now?