Beauty
Top 50 Funky Hairstyles for Women
By
|
They say redheads are wild, brunettes are the smartest, and blonds have the most fun, but what about purple-, pink-, blue-, and green-heads? The trend for crazy coloured hair is getting bigger and better.
Few years ago, crazy colored hair was pretty unique type of thing that wasn't worn by many women. Today, it's a lot more common to see someone with the whole hair dyed in blue, pink or green color.  Just like any other color of hair, it has to go with the person. However, nontraditional hair colors can be high maintenance. They rinse out really quickly so you can expect to visit your hair salon every few weeks. Be prepared if you decide to dye your hair in blue, pink, green or red.
If you love "crazy" hair, your gonna love our funky hairstyles below. Enjoy!
1. Long Ombre Blue Hairstyle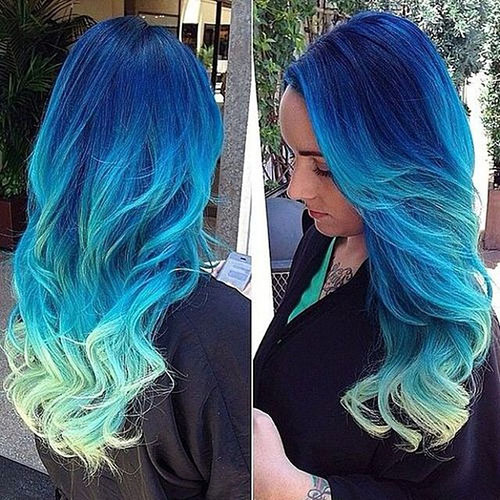 One way to express your creativity can be through your hair. This woman decided to rock ombre blue hair and she looks amazing! It's a real attention grabber.
2. 'Cruella de Vil' Hairstyle
When we first saw this hairstyle on Scarlett Johansson, it immediately reminded us on Cruella de Vil from The Hundred and One Dalmatians. This hairstyle is perfect for women who don't want to have a boring hairstyle.
3. Medium Length Light Pink Hairstyle
Light pink hair looks good because it stands out and it is a total showstopper. With these big curls, it looks pretty sexy, too. Pink hair, don't care!
4. Long White & Blue Hairstyle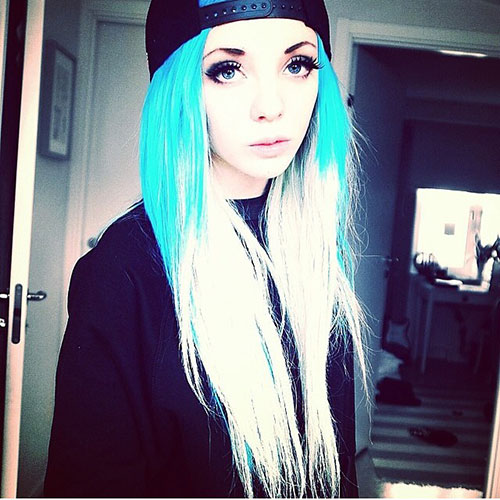 This hairstyle is for cool girls only!
5. Long Pastel Blue Hairstyle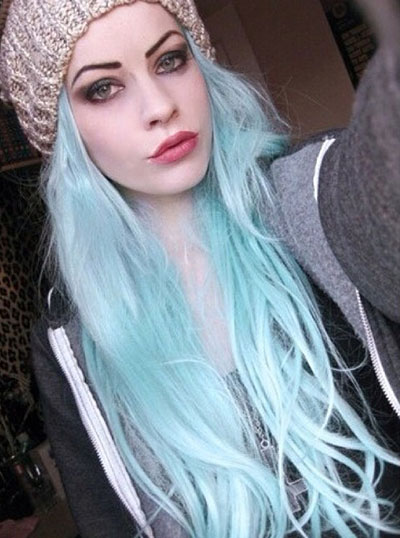 With the right attitude, on the right person, light blue hair can be really striking. This girl knows how to wear her crazy hair color. It suits her well!
6. Curly Medium Pink Hairstyle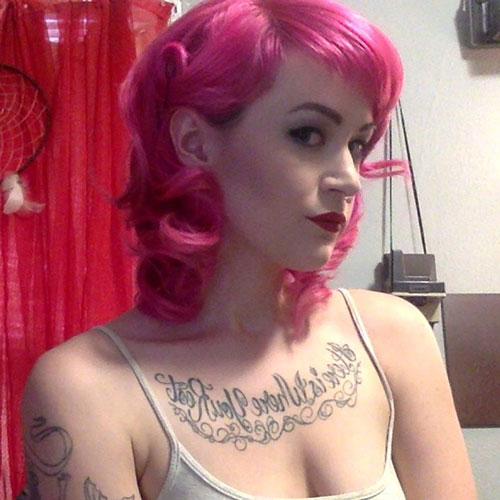 With this hair color, you can't have a bad hair day.
7. Medium Light Red Hairstyle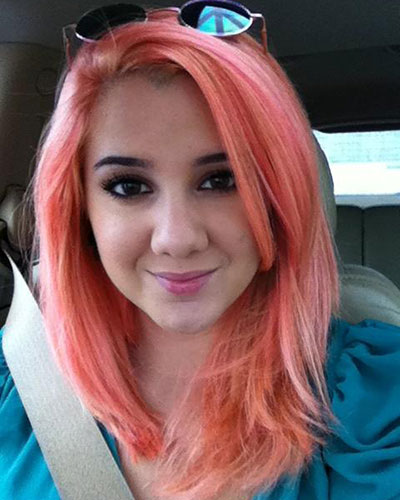 Gorgeous color! It's perfect if you're looking for a softer color for your hair.
8. Purple & Blue Updo Hairstyle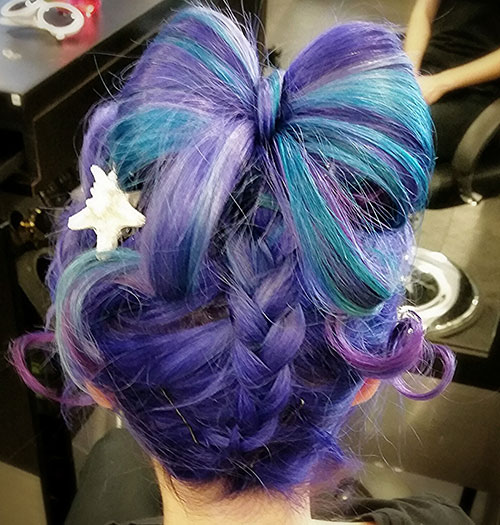 With this up-do, you don't need jewelry or accessories – your hair is a statement piece. Would you agree?
9. Long Ombre Funky Hairstyle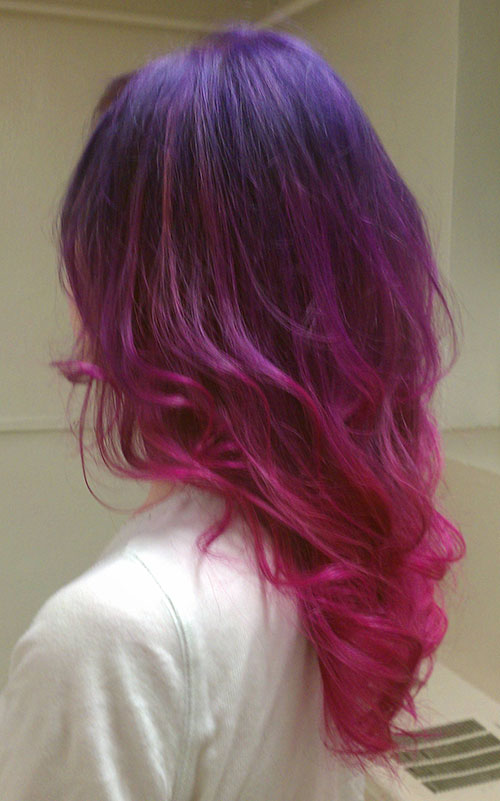 When you see these pretty colors, you instantly want to rock this hairstyle.
10. Long Hot Pink Hair with Rainbow Braid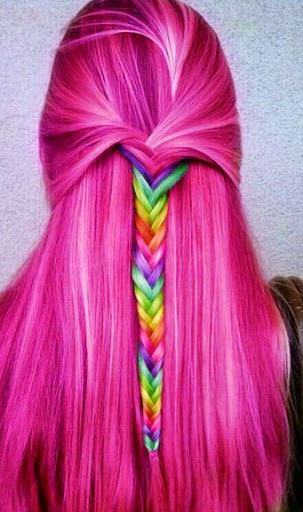 With this hairstyle and color you can't be ordinary or boring. This hair color and rainbow braid will make you stand out from the boring crowd.