Beauty
Top 12 Jewelry Brands for Women
By
|
Women can't get enough of pretty jewelry. Some love it colorful, some bold, some statement and some just simple. There are many different jewelry brands and designers that's sometimes hard to follow their work. Luckily, we made a list of 12 top jewelry brands for women. So, let's check which jewelry brands are currently on the top.
Shourouk
Shourouk jewelry is made to be lavish accessories for a fashionable and contemporary woman. This Parisian jewelry brand was founded in 2007 by Shourouk Rhaiem. Designer combines contrasting materials like metal sequins, Swarovski crystals, silk, plastic, gems and other industrial elements to create statement pieces of jewelry. With Shourouk necklace, cuff or earrings, your simple outfit will get the wow factor.
Lady Gaga, Jennifer Lopez, Anna Dello Russo, Sarah Jessica Parker, Khloe  and Kim Kardashian and Michelle Obama have all been spotted wearing Shourouk jewelry and accessories.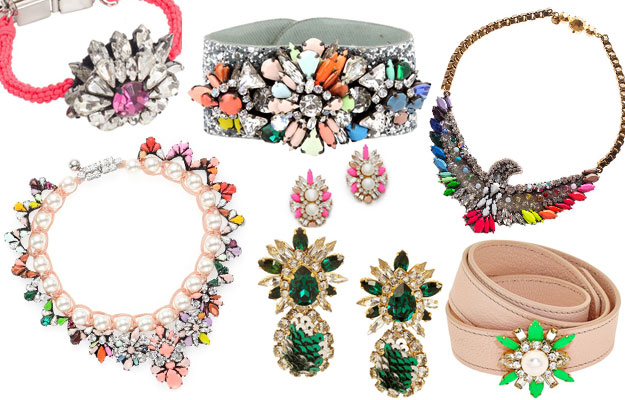 Swarovski
Swarovski jewelry is the perfect accessory for any occasion – it's timeless, elegant, vibrant and exclusive. There is a team of designers in Swarovski who are creating new collections and designs for women all around the world. The jewelry is available online and in its global network of shops.
Its signature crystals offer dazzling vibrancy, precision and luxury. Swarovski collaborated with famous household names such as Yoko Ono, Disney and Hello Kitty. Besides jewelry, they also design watches, eyeglasses, picture frames and figurines.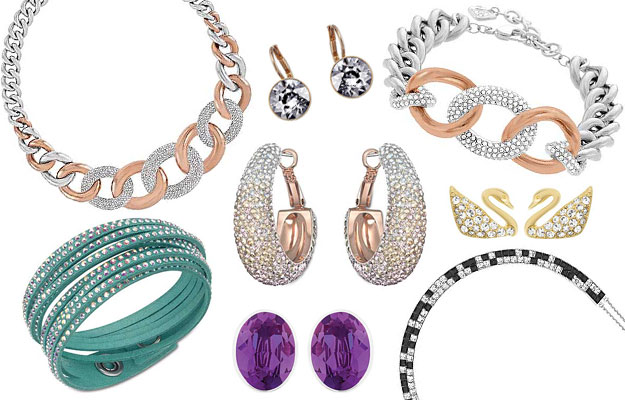 J.Crew
J.Crew jewelry is something that's chic, dazzling and fun to wear. They represent fashion that never goes out of style. J.Crew's biggest fans won't be disappointed with new collections and new collaborations with other designers, that's for sure.
Michelle Obama wore J.Crew necklace in 2008 on Jay Leno's show. Other celebrities who rocked J.Crew pieces are: Katie Holmes, Kelly Ripa, Blake Lively, Olivia Palermo, etc.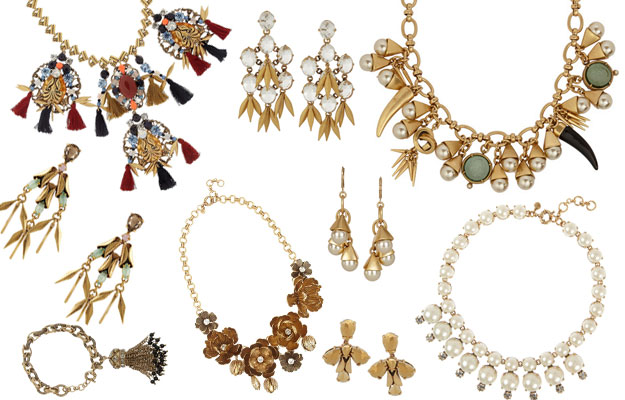 Diana Broussard
After working for Gucci, Calvin Klein, and Christian Dior, D. Broussard started her own jewelry collection under her name. This jewelry brand is Italian-made but New York-designed.
Her brand-signature are big, chunky statement necklaces made of plexiglass and resin in various colors. The 'Nate' necklaces are simple, yet statement-making pieces.  They are perfect for the urban chic woman with a understated, modern sense of personal style.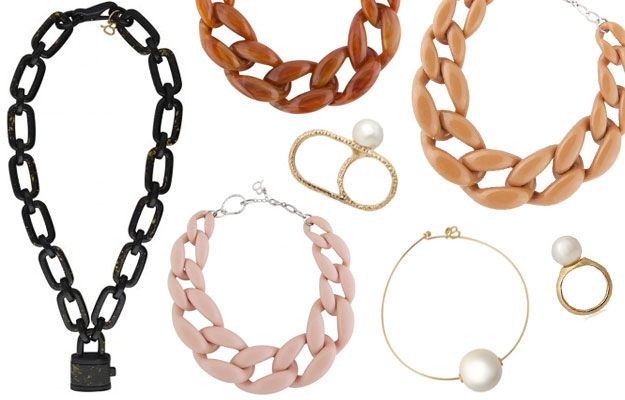 Lanvin
Whimsical yet elegant, Lanvin jewelry looks just as chic with basic tees as it does with cocktail dress. New collection brings many statement pieces in gold, black, white and grey colors – perfect for women who don't like colorful jewelry.
Because of its modern yet classic design, Lanvin jewelry is loved by many fashionable businesswomen. Recently, Anna Dello Russo was spotted with Lanvin 'Happy' necklace.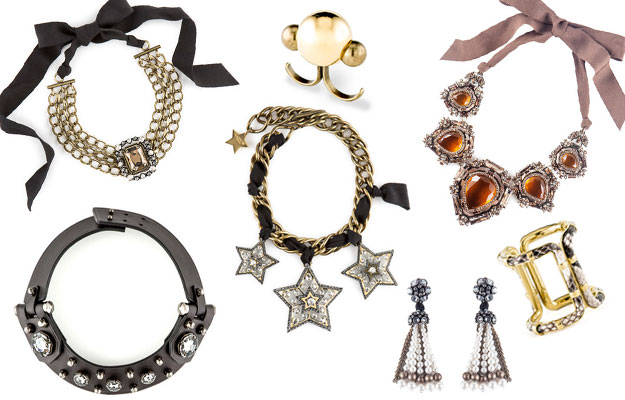 Dogeared
Dogeared jewelry is perfect for women who love simple and gold jewelry. Their necklaces combine meaningful messages with real style.  Every piece of jewelry can tell you a story about self-expression, friendship, love or individuality – that's why we like them so much!
They also make the perfect gift for a loved one – birthdays, friendship, anniversaries, as a symbol of love or for brides and bridesmaids. With them, you can celebrate positive things in your life such as success or life achievement.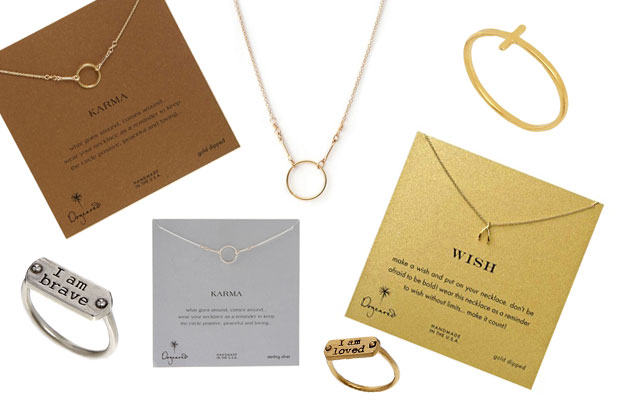 Nest
Nest jewelry is comprised of natural metals, stones, leathers and vintage finds to create natural looking pieces of jewelry. If you like both organic and extravagance feel, then you'll definitely enjoy wearing this brand. This type of the jewelry will never go out of fashion.
The designers of Nest, Jana Erwin and Janette Wilkinson, love taking natural things and giving it a new life. They collect required jewelry pieces from around the world. Nest jewelry was seen on Salma Hayek and Katie Couric.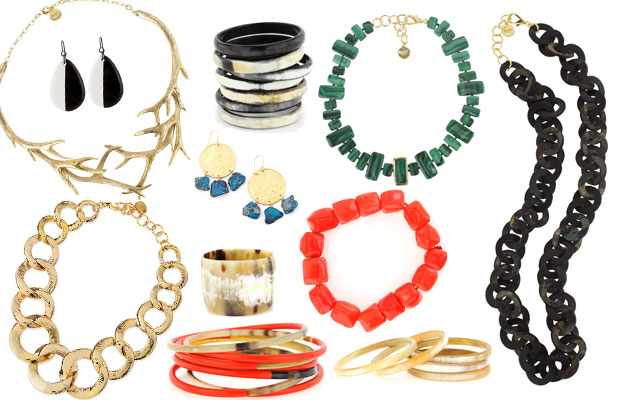 Rosantica
Rosantica jewelry was founded in 2009 by Michela Panero, Italian designer living in New York. The designer mixes classic styles of Roman and Greek jewelry traditions, with modern trends and shapes, giving a new and attractive interpretation of timeless pieces. Rosantica's earrings, bracelets, and necklaces will give an eclectic glamour to every look.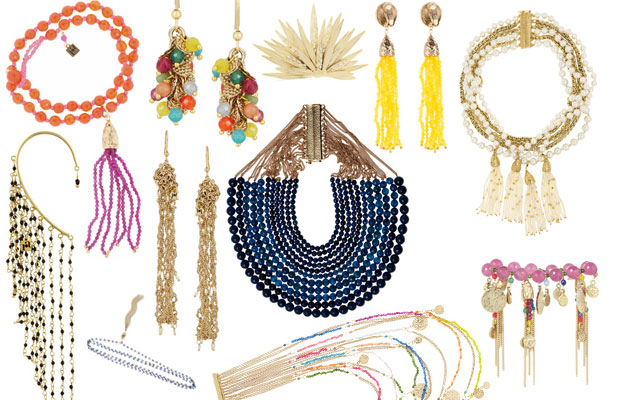 Lulu Frost
Lulu Frost jewelry was founded in 2004 by Lisa Salzer. Their jewelry is a mix of modern, vintage and antique elements. No wonder Lulu Frost piece often incorporates forgotten keys, chandelier crystal, lost room numbers, crafted locks, watch fobs, and other resurrected finds.  Lulu Frost has collaborated with DKNY, J.Crew, Alexander Wang and Urban Outfitters.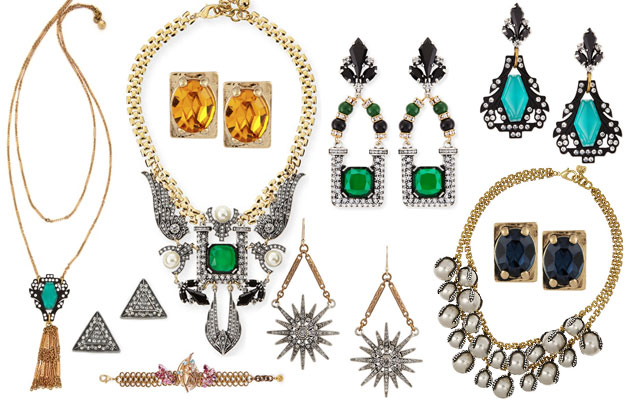 Marni
Marni lovers are women who are sophisticated and curious but not necessarily fashion-driven. The brand was founded in 1994, Milan by Consuelo Castiglioni. This jewelry designer loves to play with forms and colors. He is successful in balancing an avant-garde spirit with uncommon craftsmanship.
Some of the Marni's fashionable followers are Jessica Chastain, Drew Barrymore and Gwyneth Paltrow.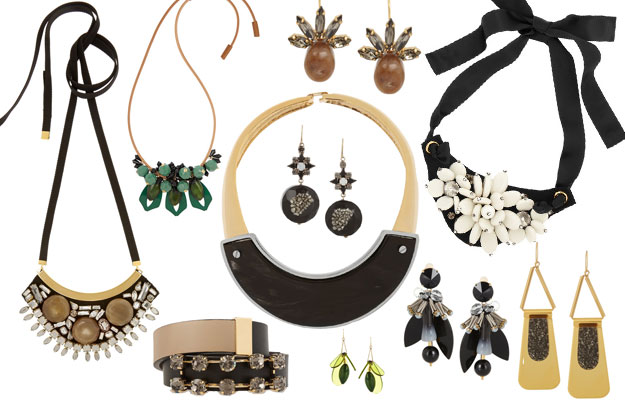 Armenta
Armenta jewelry was founded by Emily Armenta in Houston, Texas. Her jewelry isn't something you can find in every jewelry shop – it's completely unique and breathtaking. The pedants, bracelets and rings are made from the finest materials and use unique stones such as sugilite, mother-of-pearls and opals.
Many pieces of jewelry are inspired by famous works of art found throughout Spain – sculptures, architecture, paintings and poetry. The designer is also inspired by the creativity that surrounds her. Every Armenta's piece of jewelry tells a story and brings history to the present. Jewelry is made in the US.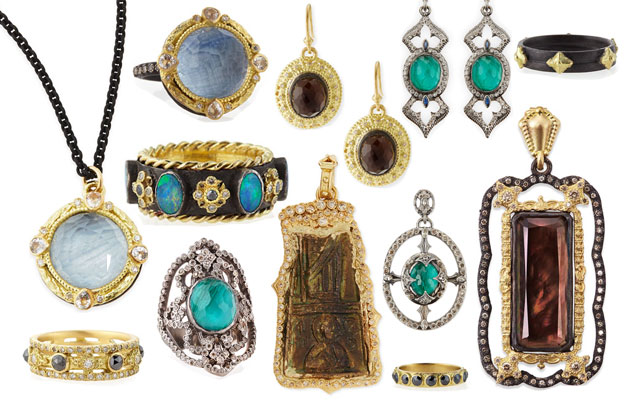 Alexis Bittar
This jewelry brand is known for its bold and colorful designs. Necklaces, bracelets and rings are mixed with finely textured metals and semi-precious stones.
Alexis launched his jewelry collection in the 1992. Today, Alexis Bittar jewelry is available in more than 34 countries around the world. His new 2014 collection is a lot edgier and younger than before and offers great minimal pieces.
Famous designer has collaborated with some of the world' most renowned fashion houses – Jason Wu, Burberry and Michael Kors. Michelle Obama, Cameron Diaz, Madonna and Alicia Keys are Bittar's most loyal customer.