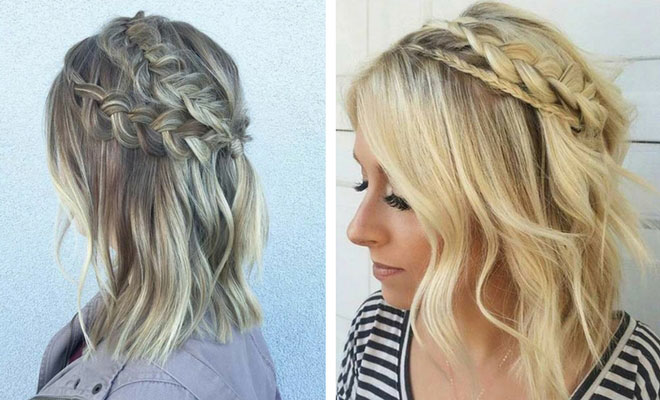 Instagram
Beauty
17 Chic Braided Hairstyles for Medium Length Hair
By
|
11. Messy Hair + Dutch Braid
It's all about the messy hair. Add the extra lift at the crown to give your hair that extra bounce.
12. French Braided Crown
Wear your French braid with pride. This style looks great from all angles.
13. Boho Braided Hairstyle
In our eyes, Boho is all about braids. This is the perfect Boho braided look for relaxing, going shopping or going to a music festival.
14. Simple, Side Fishtail Braid
This is a neat braid. If you are looking for a neat, classy and work appropriate braid, this may be the one for you.  It is an easy, simple, side fishtail braid that looks elegant and sleek.
15. Messy, Braided Headband
Do you want to know the secret to this hairstyle? We shouldn't give the secret away but it's the messier the better!  Don't tell anyone!
16. Simple and Easy Everyday Look
Do you have a hectic social life as well as a full time job? This is ideal for you.  It is easy to do and looks fresh and great.
17. Two Dutch Braids Half Up Hairstyle
Dutch braids look amazing. They can make your hair stand out and is perfect for any occasion.  Opt for having two that blend together towards the end.