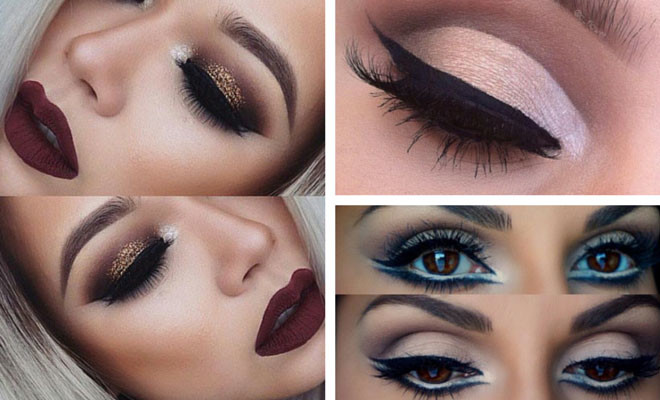 Beauty
40 Eye Makeup Looks for Brown Eyes
By
|
31. Dark Brown, Matte Eyes Pictorial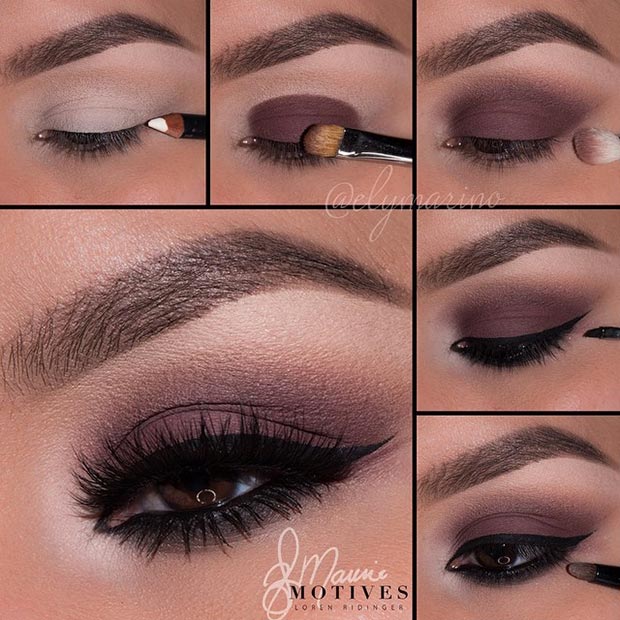 Instagram / elymarino
This brown, matte look is a good "go to".
Step 1: Apply white or ivory eyeshadow/eye kohl on the eye lid and brow bone. Blend it well with your skin.
Step 2: Apply dark brown matte eyeshadow on the lid.
Step 3: Blend the eyeshadow into the crease, make sure there are no harsh edges.
Step 4: Line the eye with a black gel eyeliner. Highlight the inner corner with the product you used to highlight your brow bone.
Step 5: Line the waterline with a black gel liner and smudge it out with a makeup brush.
32. Dark Smokey Eye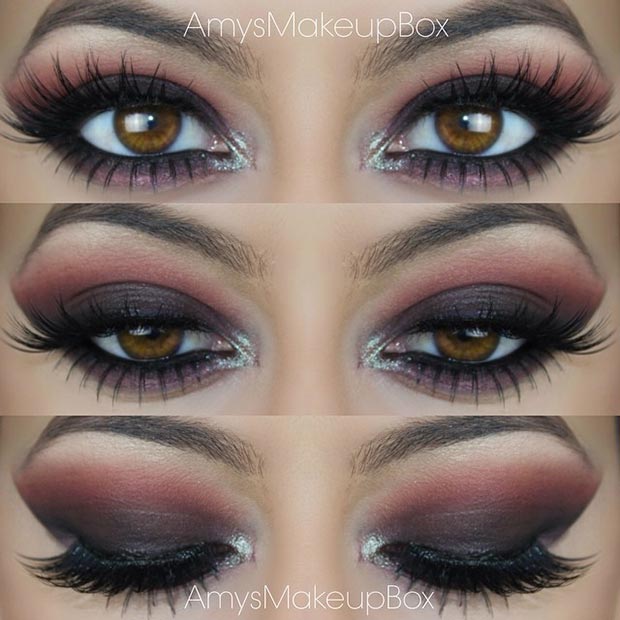 Instagram / AmysMakeupBox
This look will definitely get you noticed but this is probably not the easiest look to recreate. Patience is key with this dark smokey look.
33. Gold & Steel Cut Crease Pictorial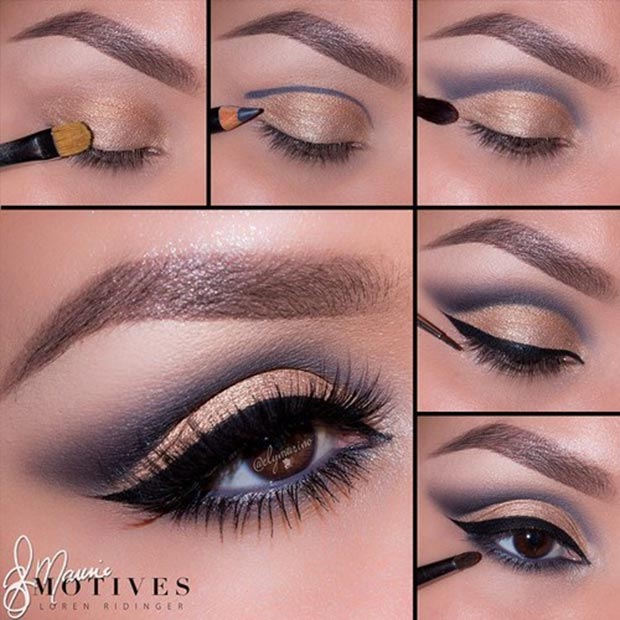 Instagram / elymarino
Step 1: Start the look by applying gold glitter eyeshadow all over the lid.
Step 2: With a grey eye kohl, draw a line to create a cut crease.
Step 3: Blend the line with a fluffy blending brush! Everything should look smooth and effortless.
Step 4: Apply dark grey eyeshadow to the outer part of the eye. Keep in mind that crease should stay sharp and clean. Create winged eyeliner using a black gel liner.
Step 5: Line the waterline using grey grey eyeliner and smudge it out with a pencil brush.
34. Brown & Purple Smokey Eye Pictorial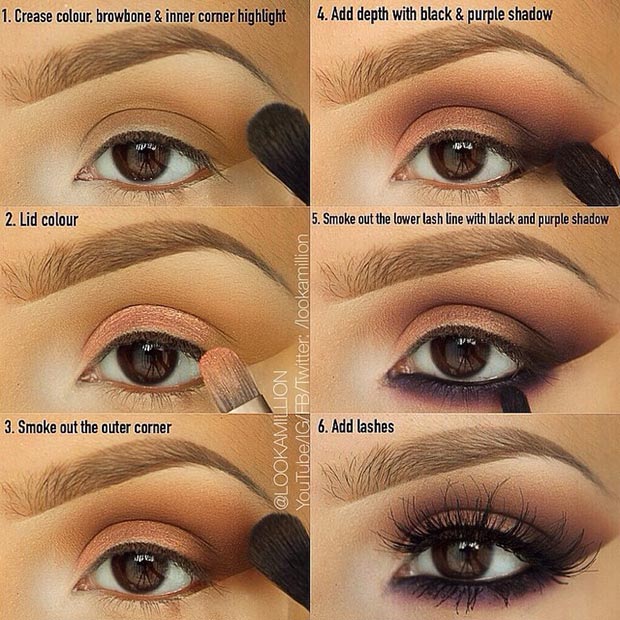 Instagram / lookamillion
To recreate this gorgeous and glamorous look, follow the steps above. For lips, opt for a light pink or nude lipstick color.
35. Double Winged Eyeliner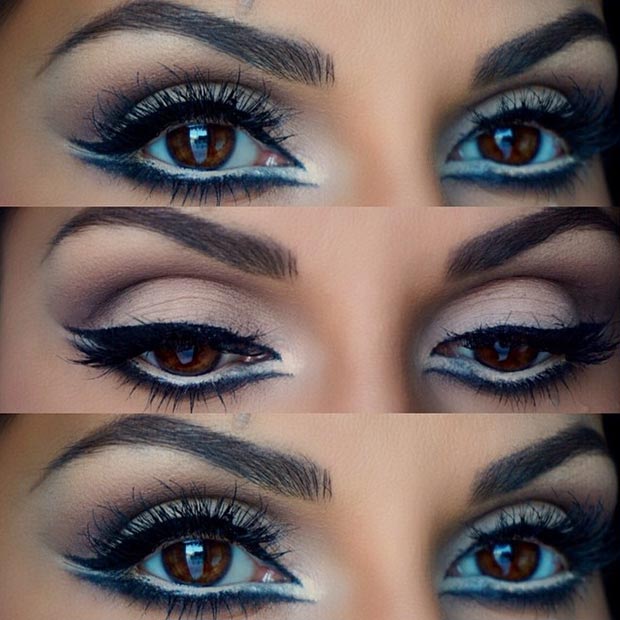 Instagram / sabellamakeup
This matte eye makeup look was created using '88 Matte Color Palette' by BH Cosmetics. Double winged eyeliner and white waterline will make your eyes look bigger and brighter.
36. Gold Glitter + Dark Lips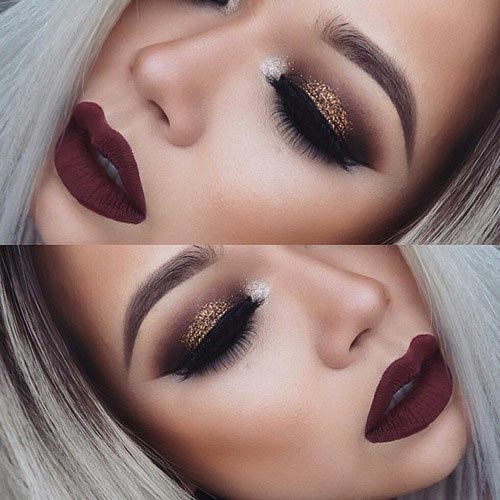 Instagram / angexla
A little bit of brown, a little bit of gold… this brown and gold makeup look is actually easy to do and super-flattering for brown-eyed women.
37. Pink Glitter Eyes & Purple Lips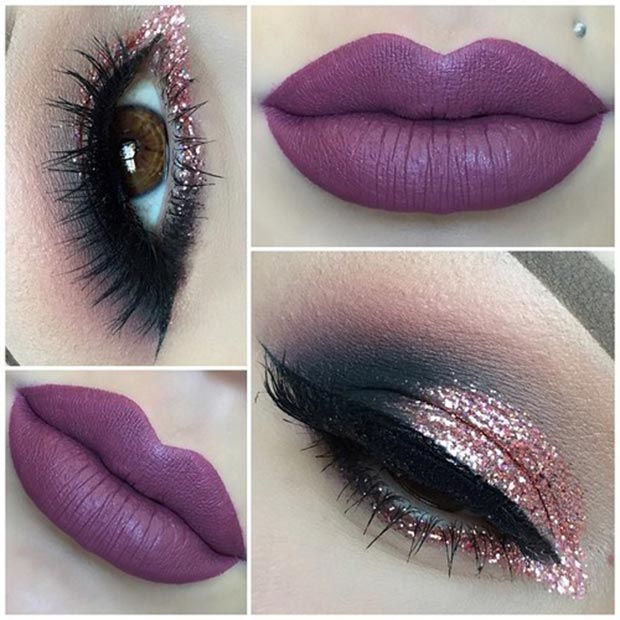 Source: weheartit.com
Matte purple lips will add a playful and flirty vibe to the whole look.
38. Simple Brown Eye Makeup Look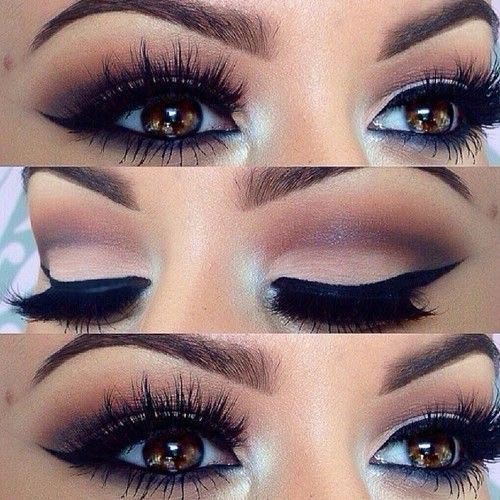 Source: weheartit.com
Gorgeous makeup looks can be also achieved by using neutral eyeshadow colors. This look is perfect when you want to keep things simple.
39. Brown Eyeshadows + Lower Lash Line Eyeliner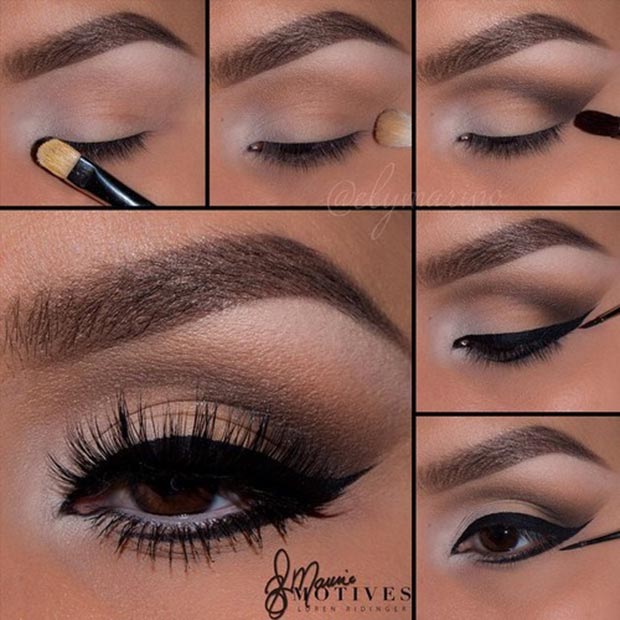 Instagram / elymarino
When you need a quick but stunning makeup look,follow the steps from the pictorial above. Try it today!
40. Black, Burgundy & Gold Look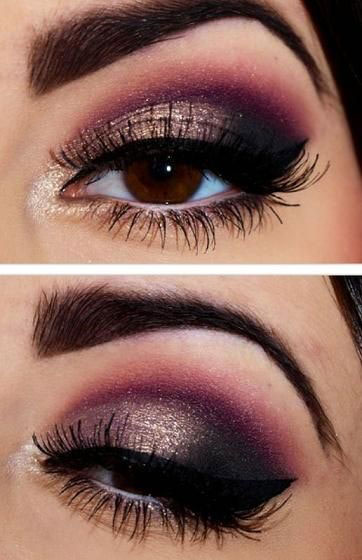 Source: tumblr.com
Gold and burgundy look fabulous with brown eyes, especially when you also use black for the depth and big false lashes. When rocking bold eyes, keep the rest of your makeup simple and subtle.