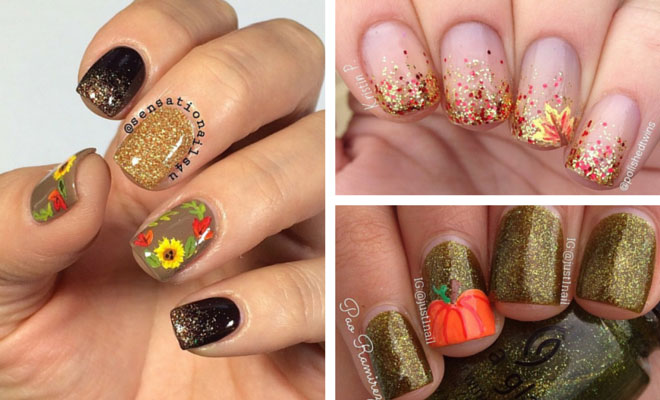 Beauty
35 Cool Nail Designs to Try This Fall
By
|
31. Orange, Green & Yellow Leaves
New to nail art? Use a toothpick to create the leaves.
32. Cute Fall Design
This nail design is so fun and unique – we love it! The base nail polish is OPI "My Vampire is Buff".
33. Fall Gradient Nails
Products used: Sally Hansen "Choc it Up", OPI "In my Back Pockets", and OPI "Don't Pretzel my Buttons".
34. Nude Nails + Leaves
Colorful leaves made these nude nails a whole lot cooler, right?
35. Sparkly Fall Nail Tips
This fall gradient design goes with everything! Products used: OPI "Are you Callin' Me a Lyre?" (base), Julep "Love" (glitter gradient), and Seche Vite (top coat). Paint the leaves using a detail brush.