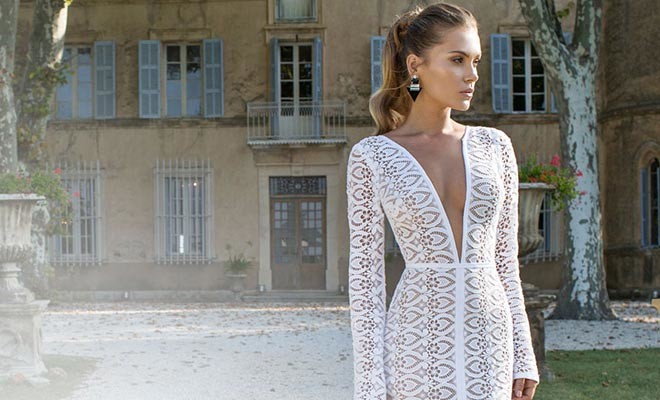 julievino.com
Fashion
25 Sexy Wedding Dresses for 2015
By
|
14. Strapless Mermaid Wedding Dress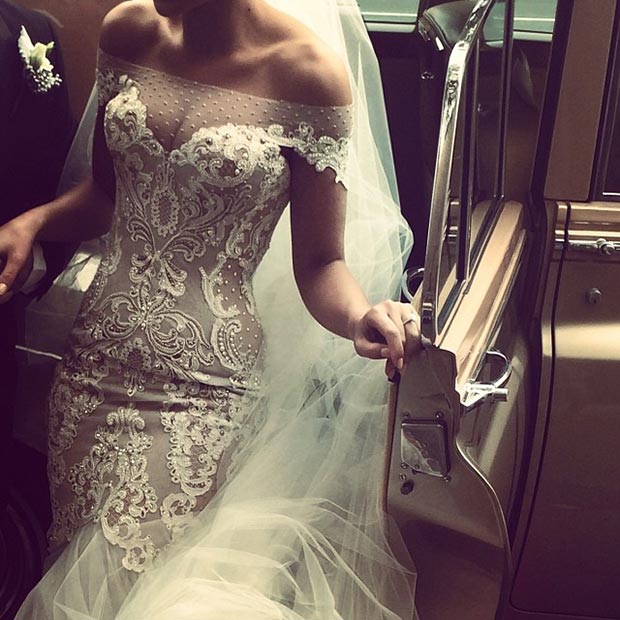 Just one look at this dress and you instantly fall in love with it. This gorgeous wedding dress will give your guests something to swoon over during your walk down the aisle.
J'Aton Coutoure is the name behind this luxurious dress.
15. Plunging Strapless Wedding Dress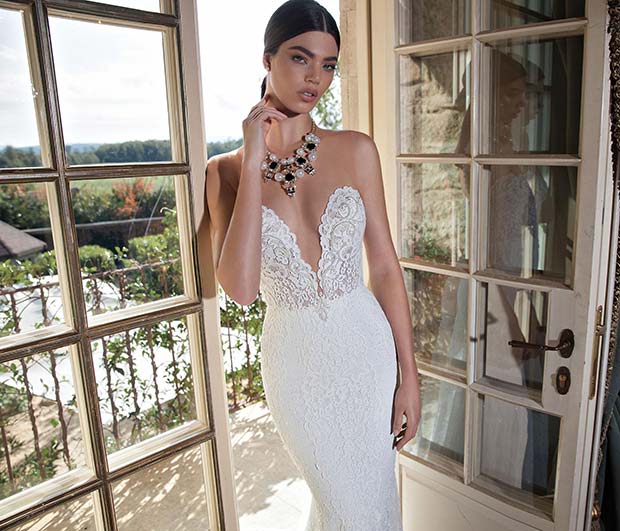 This dress may make it difficult for your future husband to look into your eyes.
Instead of statement necklace, dangling earrings would better frame the face of the bride-to-be.
16. Plunging Slit Wedding Dress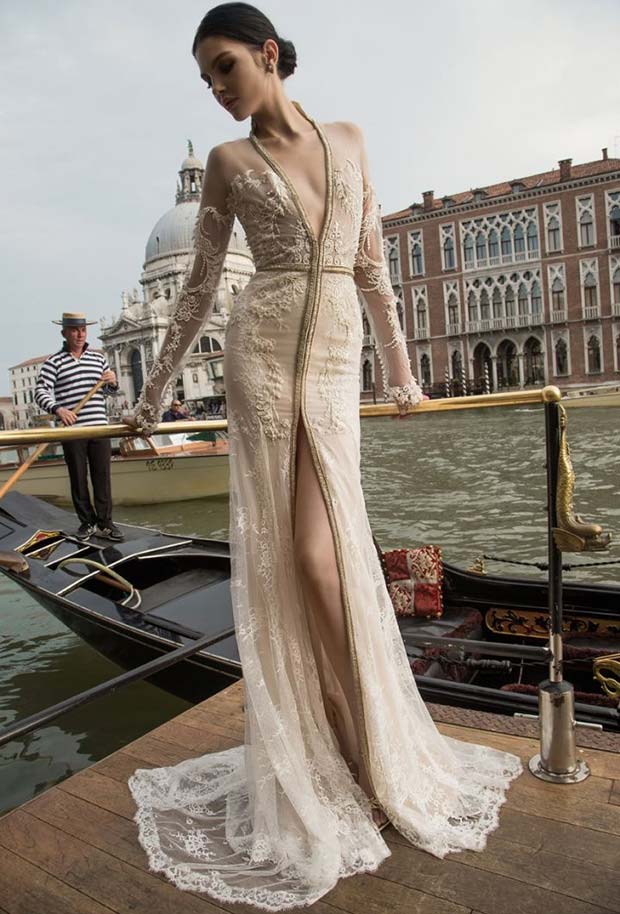 This dramatic and luxurious dress is for a fashion-forward bride. It's a true celebration of femininity. It's designed by talented Inbal Dror.
Wedding dress with high leg slit is the perfect choice for brides who want the traditional floor-length gown but still want to show off their attractive legs.
17. Lace One Shouldered Wedding Dress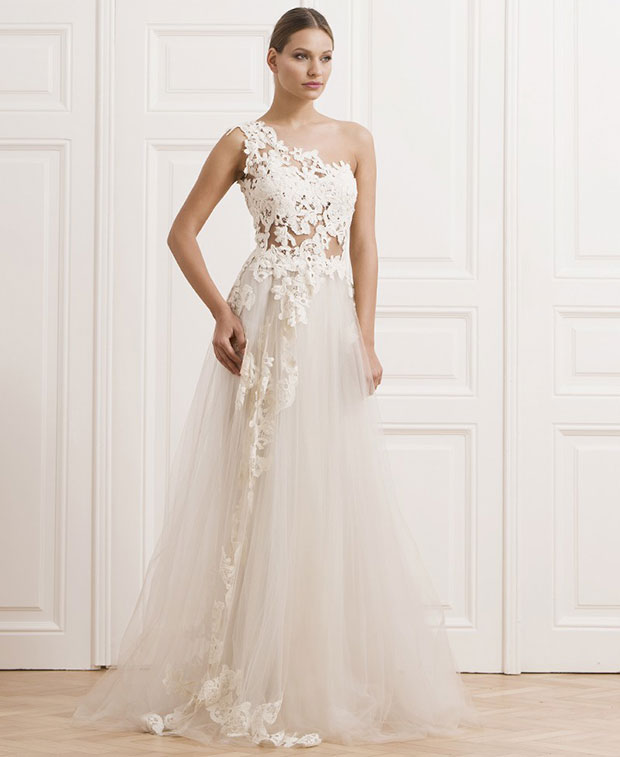 Tulle wedding dress is a perfect choice for all wanna be princesses. This material will make your gown fuller due to its fluffiness.  One shouldered lace and small cutouts, add a special touch of allurement to  the dress.
18. Plunging Neckline Wedding Dress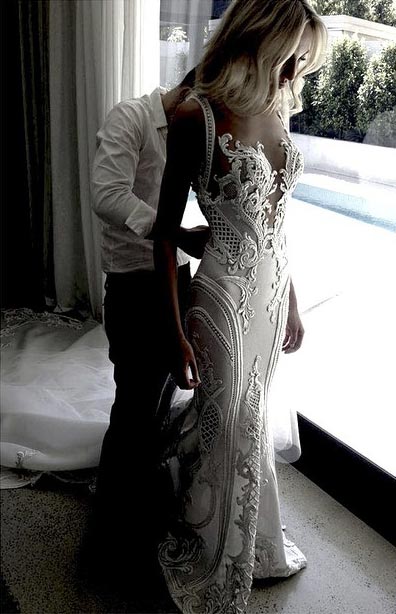 Even if you don't like plunging necklines, you must admit that this gown is gorgeous!
It's designed by J'Aton Couture and fully hand embroidered. The gown was entirely sculptured to the bride's body.
19. Transparent Mermaid Wedding Dress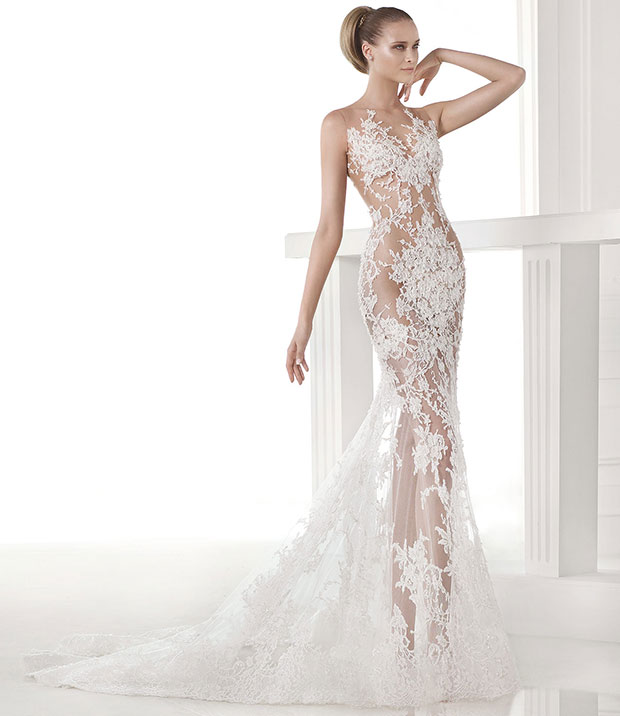 Would you dare to get married in this lace, revealing dress? This dress is only for the most daring brides-to-be.
20. A Line Wedding Dress with Transparent Lace Top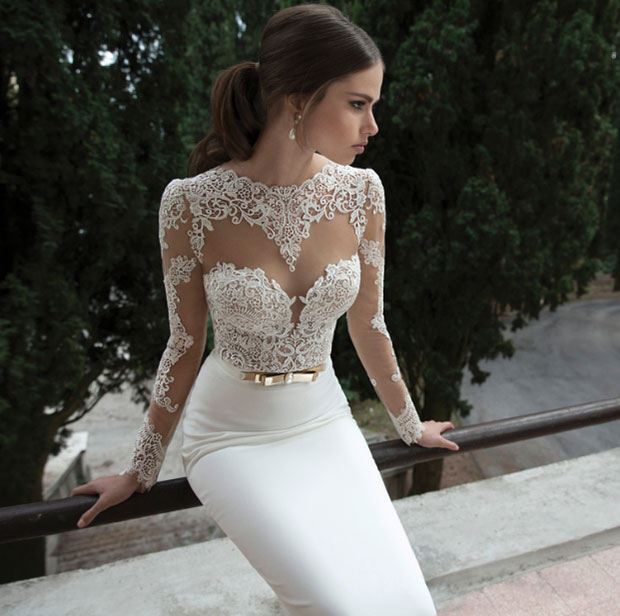 This Berta's wedding gown proves that tasteful and sexy aren't mutually exclusive. Breathtaking!
21. Long Sleeve Slit Wedding Dress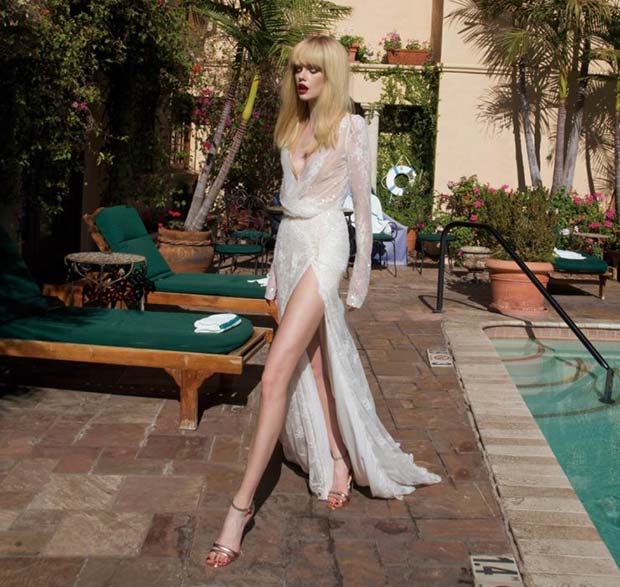 Show off your sexy legs in wedding dress with a slit. Gorgeous dress designed by Inbal Dror.
22. Cowl Neck Wedding Dress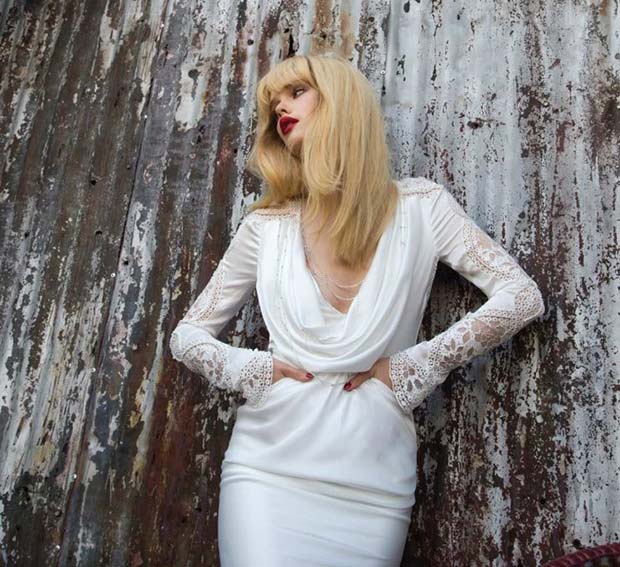 Draw attention to your bust and neckline in this simple but sensual wedding dress. Another Inbal Dror's dress.
23. Short Sleeve, Scoop Wedding Dress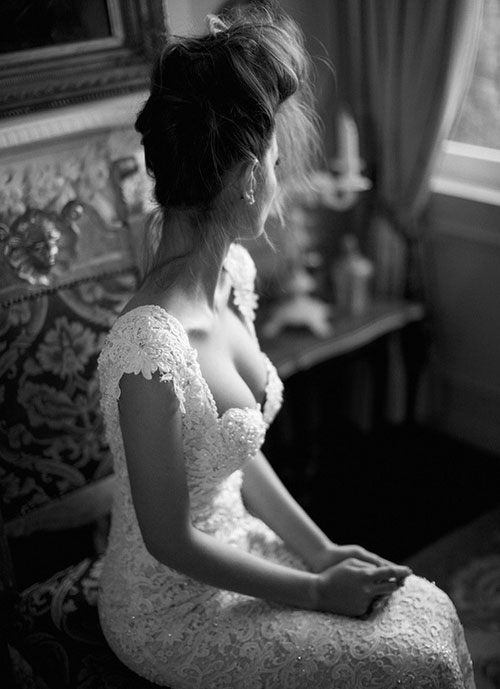 Source: weheartit.com
This type of beaded bodice will add emphasis to your bust.
24. Bare Shoulders Wedding Dress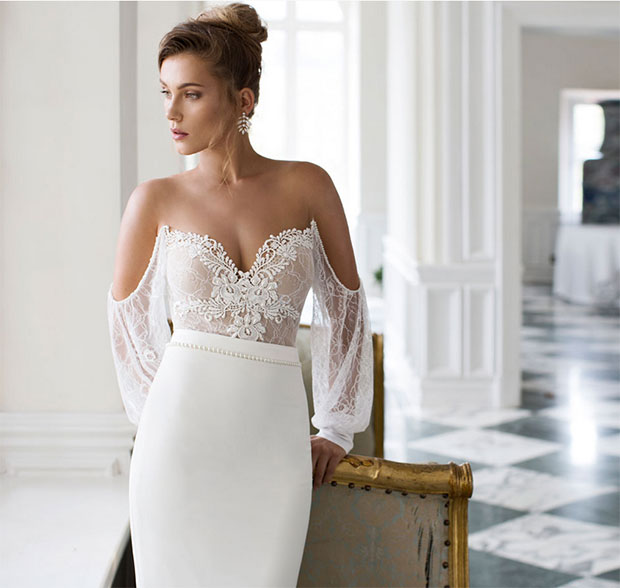 Expose your beautiful skin in this bare shoulders wedding dress.
Wedding dresses like this don't need necklace. You're making enough statement with your bust and shoulders.
25. Lace Portrait Wedding Dress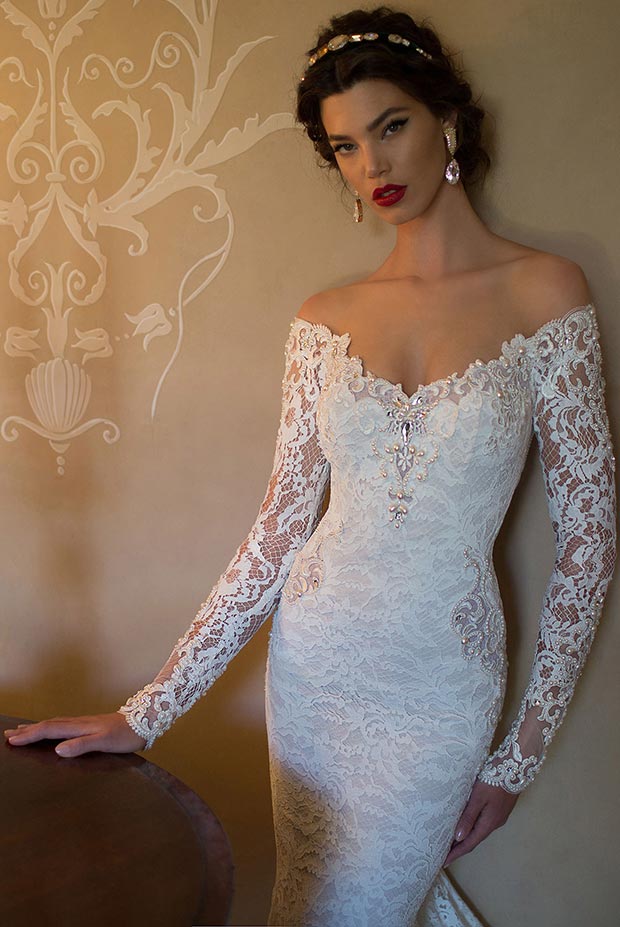 Portrait neckline instantly makes any wedding gown sexy and glamorous.
The lace dress is additionally adorned with pearls. They are a classic and subtle embellishments that make this dress even more romantic and stunning. With dress like this one, there is no need for jewelry.