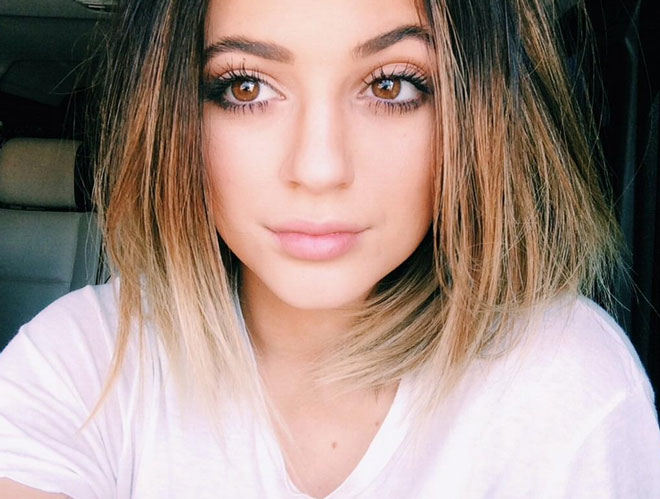 Kylie Jenner Lips – Makeup Or Lip Injections?
The youngest of the Jenner-Kardashian clan, Kylie Jenner, appears to be obsessed with posting selfies on Instagram. She's only 16 and there are already some plastic surgery rumors about her face. Everyone has noticed that Kylie's appearance has changed over the past few months – her lips are way more bigger than before.
Makeup or lip injections?
Some people don't think lip injections are the case but little makeup trick – overlining your lips. This makeup look have been a trend in the '90s. The trick is to overline your lips with lip liner that matches your natural lip color. On some zoomed pictures, it's visible she also drawn a lot above her lips.
Makeup can do a lot but it's not a magic wand. You can overline your lips, but plumping them like that can't be just makeup, right? That lip transformation can't just be overlining. The volume and fullness of her upper lip is totally different now.
Whoever does all of the Kardashian girl's makeup is one amazing makeup artist. Her makeup is absolutely flawless and gorgeous – that's undeniable. Also, it's crazy how much she looks like Khloe and Kim now with the fuller lips.
On one of Kylie's Instagram pictures, her fans have noticed a little red dot on her upper lip. Pimple or aftermath of needle injections? It's hard to tell. One is sure, 'Kylie before' and 'Kylie after' are like two completely different people. She looks way more different but it looks she's confident with how she looks right now. We must admit that new lips really suits her. If she really tried some lip injections, we hope she wouldn't overdrive with plastic surgery in the future.
Do we know for a fact that she got her lips done? No. You be the judge. Here are some 'before' and 'after' pictures: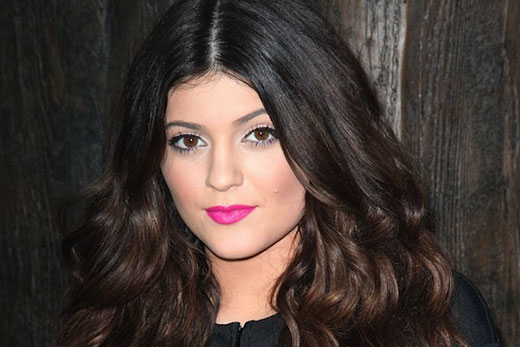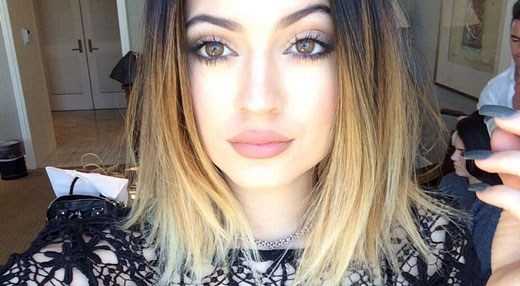 Kylie Jenner Lip & Makeup Tutorial
It's clear that this makeup look is a hit! Matte, full, soft pink lips are new summer lip obsession.
Here are some makeup tutorials on how you can copy Kylie's makeup look and have plumped up 90's lips.
1. Kylie Jenner Inspired Makeup Tutorial by Nicole Guerriero

2. Kylie Jenner Inspired Makeup Tutorial by NikkieTutorials

3. Kylie Jenner Inspired Makeup Tutorial by MissJessicaHarlow

4. Kylie Jenner Lip Tutorial by Chrisspy