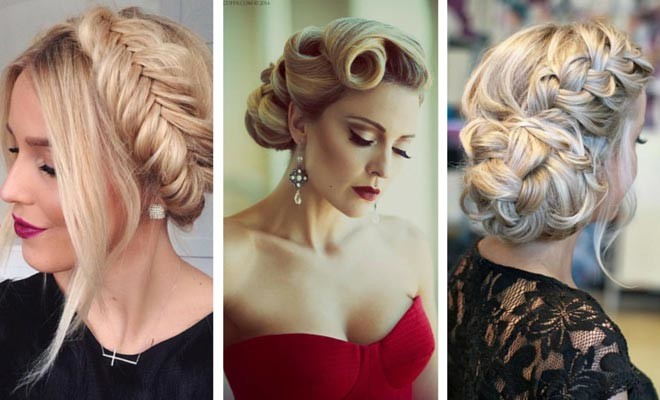 Beauty
50 Cute and Trendy Updos for Long Hair
By
|
41. Fishtail Braid into a Bun
This lovely style begins as a side fishtail braid and ends in a braided bun. Fishtail braid looks great on everyone! The style will make you stand out from the crowd.
42. Low Bun + Long Bangs
Bring attention to your face with this beautiful low bun updo. Low bun hairstyles are great for every style of dress.
43. Braided Doughnut Bun
This updo is simple, chic and of course, easy to do. Try it for your next formal event!
44. Spring Flower Updo
This updo is incredibly romantic. Dress it up with flowers and rhinestones for a glamorous Bohemian twist. We love that it only take minutes to get this gorgeous look.
45. Timeless French Roll Updo
Dress up your French roll updo with a stunning hair comb. Perfect hairstyle for women who adore timeless style.
46. Double Side Dutch Braid into a Bun
The style is appropriate for those times when you don't have time to wash your hair. Chunky, dutch braids  will perfectly hide your unwashed hair.
47. Funky Braided Updo
This funky updo is bold, creative, and totally unique. You'll definitely stand out from the heads of sleek buns and perfect curls.
48. Messy Bridal Side Bun
Incorporating French braids into updos is a great way to make them even more chic and stylish. The style would look gorgeous with fishtail braids, too. Don't be afraid to get creative!
49. French Braided Updo
We can't get enough of this gorgeous braided updo. Everything from the color to the style is absolutely stunning.
50. Sleek Low Bun
The style doesn't require clean hair. Actually, it's easier to achieve the look on hair that hasn't been washed for a couple of days.