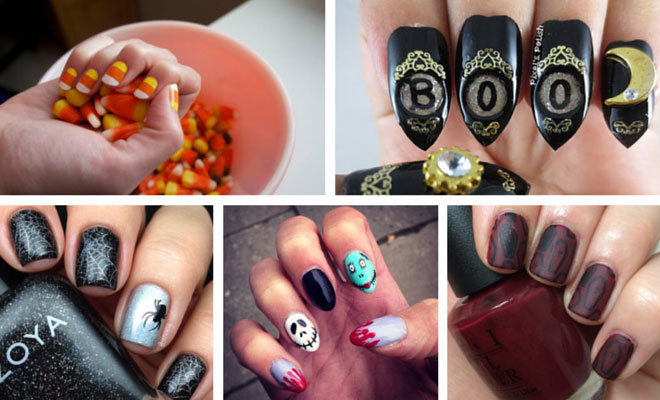 Beauty
30 Spooktacular Nail Ideas for Halloween
By
|
Only few days left until the scariest day in the whole year – Halloween. It's the perfect time to make our nails phantasmal, freaky and utterly spooktacular. Not only the costumes are important to a perfect look for Halloween, right?
Halloween nails are the best way to get in the spirit for a holiday. The nail ideas for Halloween are endless – blood, candies, monsters, spiders and more! From easy and quick designs to jaw-dropping options, here are some of the creepiest and cutest looks for your nails:
1. Bloody Scar Matte Nails
2. Candy Corn Nails
3. Bloody Nails
4. Bloody Nails + Spiders
5. Simple Black Nails
6. Orange – Halloween Color
7. Green, Bloody Monsters Nail Design
8. Jack (The Nightmare Before Christmas) Nails
9. Coffin Nails
10. Colorful Halloween Nails
11. Halloween Fangs Nails
12. Jack & Sally Nails
13.
14.
15. Black Ghosts
16. Queen of Hearts Nails
17. Blood Splatter Nails
18. Spider Web Nails
19.
20.
21.
22.
23. American Horror Story Nails
24. Boo Nails
25. Bone Nails
26. Nightmare Before Christmas Nails
27. Slasher Nails
28. Torn Skin Nails
29. Matte Witch Nails
30. Glow in the Dark Ghost Nails