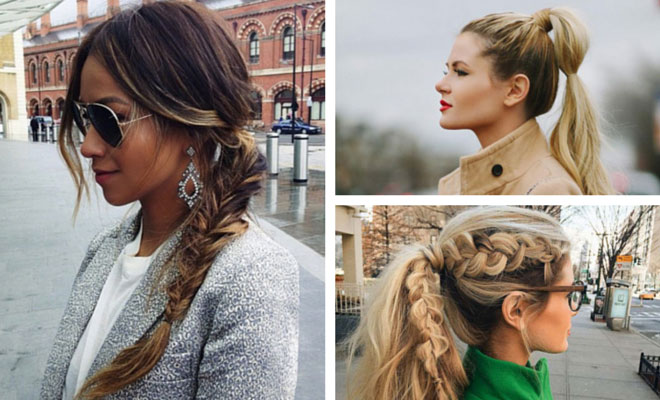 30 Cute Ponytail Hairstyles You Need to Try Today
21. Half up, Half Down Ponytail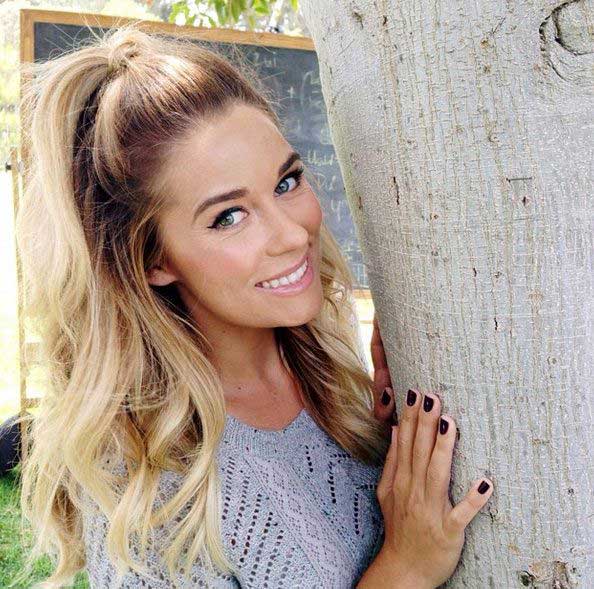 Source: pinterest.com
Lately, we've been seeing this cute hairdo everywhere. It's inspired by pop singer, Ariana Grande, who wears this look consistently.
22. Colorful High Ponytail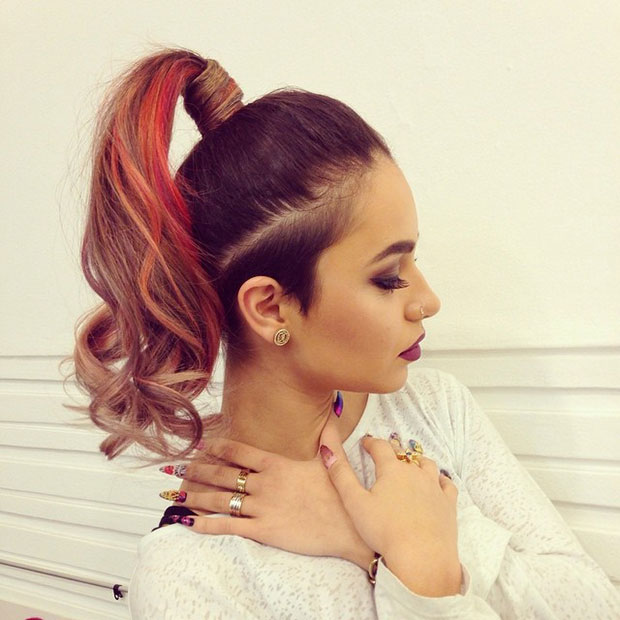 Ombre ends look absolutely stunning when styled into a high ponytail, right? This colorful look may inspire your next dye job. So adventurous!
23. Upside Down French Braid Ponytail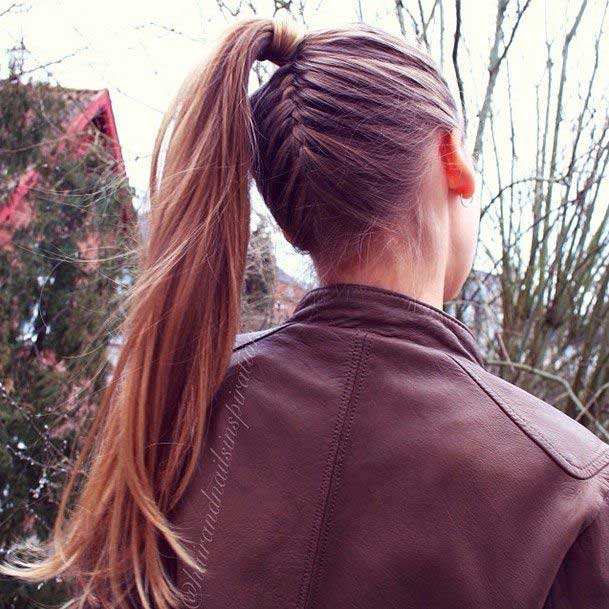 This ponytail looks great with a second-day hair. Tip your head upside down and begin to do a French braid.  Once you have it, secure it with an elastic and pull into a ponytail. Yes, it's that simple! Give it a shot.
24. Messy Low Fishtail Ponytail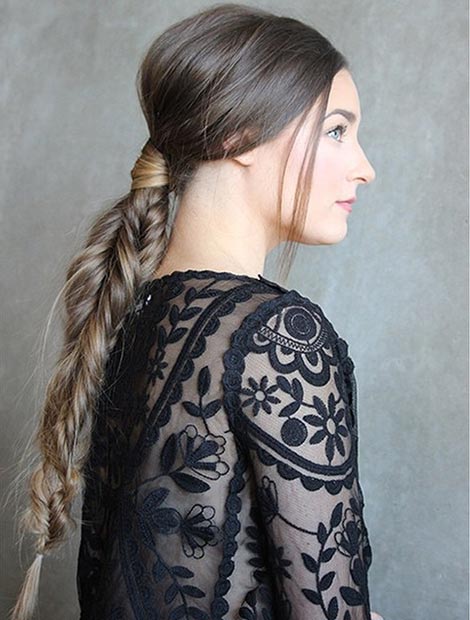 This low fishtail ponytail is all about texture – embrace frizz, fluff, and flyaway hairs. We love how this pony looks really hard to make but it's actually really simple.
25. Low Bubble Ponytail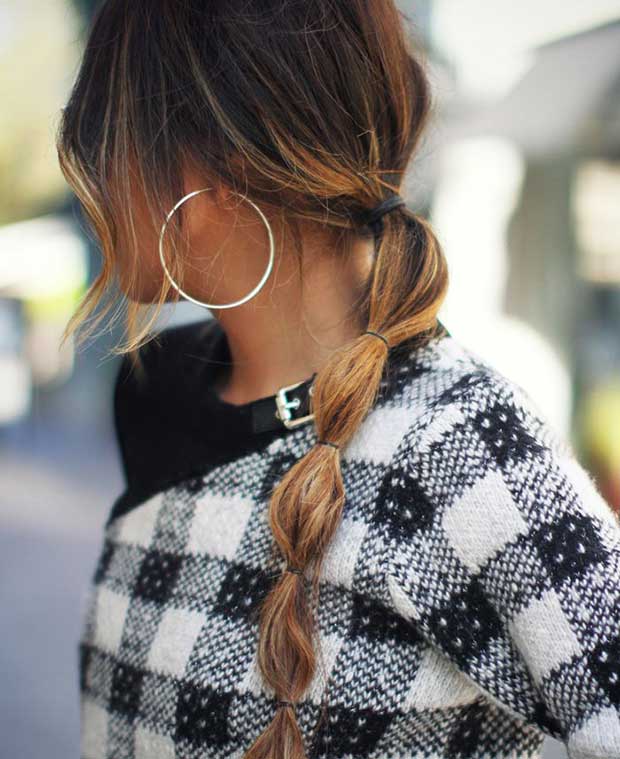 For this hairstyle you won't need a lot of tools. The only two things you'll need is a hair brush and five hair elastics. Easy and eye-catching!
 26. High Curled Ponytail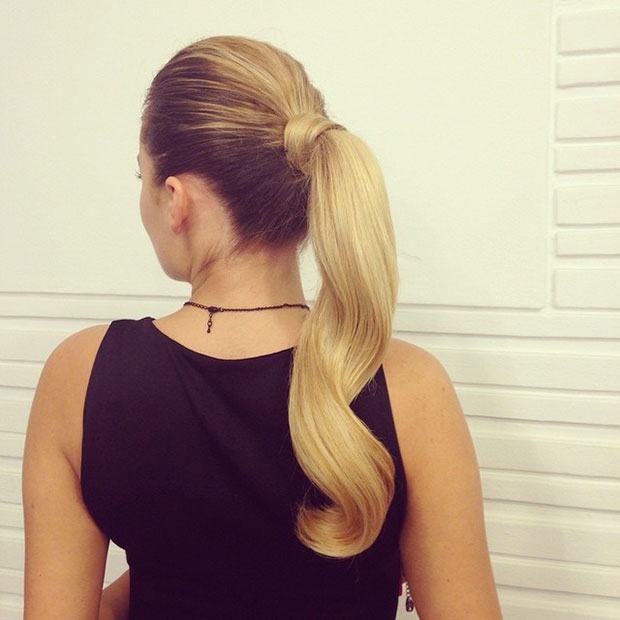 Key to nailing this look? Do it by putting your hair in a regular high ponytail. Hide the elastic and curl your pony with a 32 mm curling iron. Set with a hairspray and voila! You're done!
27. Sleek, Half Fishtail Ponytail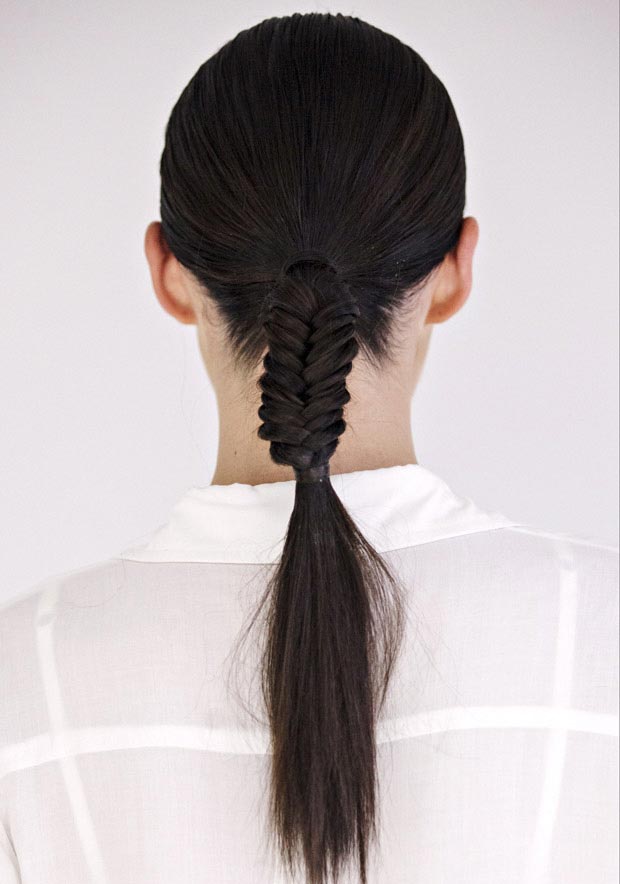 A fishtail braid will amp up any look, that's for sure. Straight hair works best for this lovely ponytail. Make sure your hair is smooth and shiny. Gather it in a low ponytail and braid at least 2 inches of the hair.
28. Low & Sleek Ponytail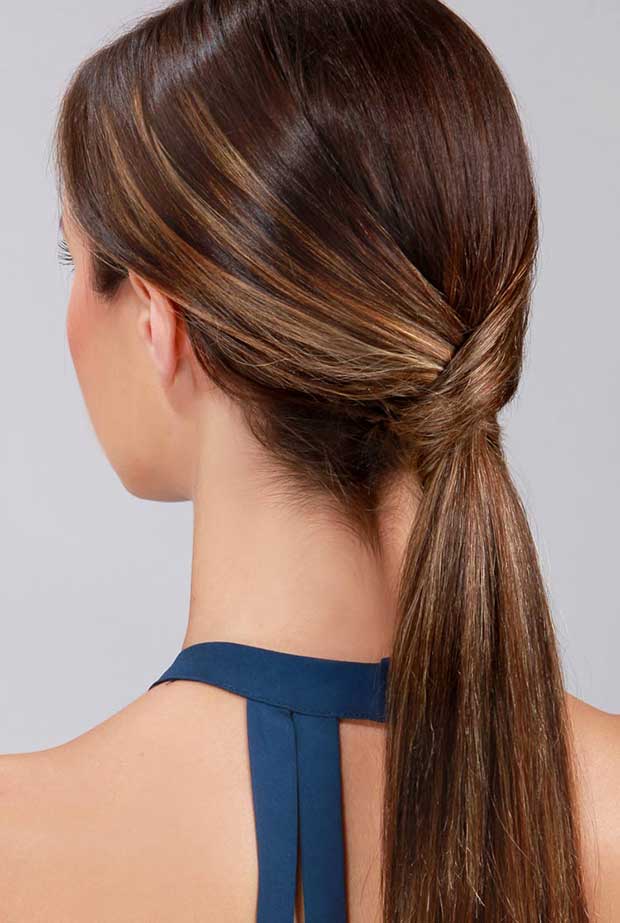 This ponytail is stylish and functional. Try it yourself by following the step-by-step tutorial here. All you need is a hair comb, elastic, and less than a minute to complete this sophisticated hairstyle.
29. 'Fake' Super Long Ponytail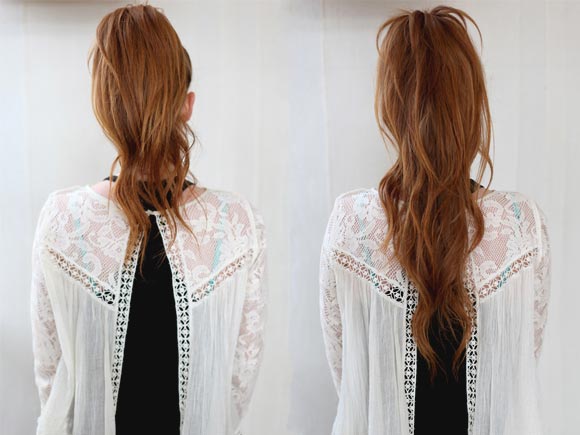 No, you don't need hair extension for longer ponytail. You can have on by using this simple hair trick. The first step is to make a half up, half down ponytail. Form a second ponytail with the rest of your hair. Fluff the hair of your top ponytail to cover your bottom one. Done! You can double up the size of your ponytail in few minutes. Crazy!
30. Double Dutch Braid into a Ponytail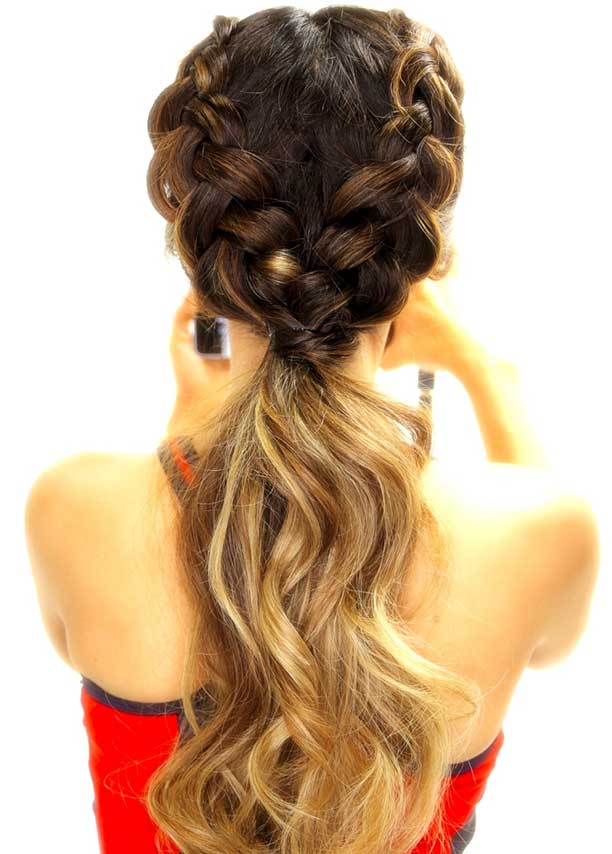 If you love big, messy hair and braids, this look is for you. The double Dutch ponytail requires perfectly clean hair. To make your braids bigger and fuller, pull each piece out through the entire length.
Last modified on June 3, 2015