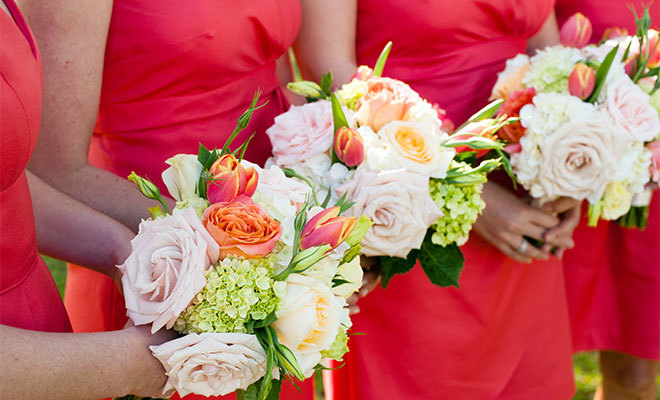 lukesevents.com
Lifestyle
Top 11 Most Expensive Flowers in the World
By
|
Beautiful flowers have always been a top gift choice for women. However, a bouquet of flowers can be hard on the wallet, especially if you select some of the most expensive flowers these days. For some people, affordable flowers aren't good enough. They will go the extremes to lay hands on the most rarest and expensive flowers in the world. If you are wondering how those flowers look and how much do they cost, check out our list of the top 11 most expensive flowers in the world.
11. Lisianthus ($10 – $35 per bundle)
Lisianthus blooms annually and has delicate, ruffled oval petals. Flowers come in a variety of colors from blue, violet, white, lavender and pale purple.
The price of the flower depends on quality and size. Also, they are difficult to grow and very fragile, making transport tough. Estimated price is between $10 – $35 per bundle. Due to its fragility, they are usually called 'paper flowers'.
10. Lily of the Valley ($15 to $50 per bundle)
Don't let the appearance fool you. This cute looking and sweetly scented flower is highly poisonous. Although it can be very expensive, it's a popular flower for weddings. This cute flower was used in the Royal Wedding – Kate Middleton's bridal bouquet was comprised almost entirely from Lily of the Valley.
Lily of the Valley symbolizes humility, sweetness, purity of heart and return of happiness.
9. Oriental Lily ($16 to $50 per bundle)
Oriental Lily's look elegant in arrangements and will keep an entire event smelling wonderful. They are pricey because it takes several years to reach blooming size and they are very fragile. Fully bloomed flower is around 6″ to 8″ big. They come in various colors such as  yellow, white, pink and light pink.
8. Orchid ($5 to $25 per stem)
Orchid's flower have long been a symbol of luxury, beauty, strength and love. This flower is expensive because it's often shipped from Hawaii and difficult to grow. Some orchids are impossible to keep alive and bring into bloom – even for professional growers.
7. Hydrangea ($6.50 per stem)
When it comes to this flower, florists always seem to be in short supply with Hydrangea. Why's that so? This flower comes from a shrub and it's not an easy plant to grow. It's commonly used in weddings. Sadly, the hydrangeas can easily wilt and droop.
It comes in white, violet, light purple, blue and pink. They can be used for dry arrangements, too.
6. Gloriosa ($6 – $10 per bloom)
Gloriosa flower is native to Asia and tropical Africa. It's expensive due to its rareness and uniqueness.  Also, it's a challenge to grow it. This flower is special because of its changing color from tip to center and pronounced, flexed petals. Gloriosa flowers usually come in yellow-green, oranges, and deep reds.
5. Saffron – $500-$5,000
Saffron flower is used for producing saffron spice – expensive spice used by top chefs all around the world. To extract 450 grams of dry saffron requires the harvest of 50,000-75,000 flowers – all by hand (1). Saffron spice costs from $500 to $5,000 per pound.
4. Gold of Kinabalu orchid – $5,000
This rare flower was found in the rain-forests around Mount Kinabalu. It wasn't discovered until 1987. The orchid is also known as Rothschild's orchid. It's unique because it holds its petals almost horizontally and can take up to 15 years to blooms. The peak blooming period is only from April to May.
Gold of Kinabalu is one of the rarest and most expensive flowers in the world. Apparently, the plant fetches sums of up to $5,000 a stem. The flower was mentioned in the TV series Penny Dreadful, in an interaction between the characters Vanessa Ives and Dorian Gray. Check the scene here – video.
3. Shenzhen Nongke Orchid – $275,000
This orchid is a completely man-made flower. It was developed by scientists in the Shenzhen Nongke University. It took them 8 years of research to create and produce this elegant and delicate flower.  It takes four to five years to see the orchid's blossom.
In 2005, orchid was sold for 1.68 Yuan ($275,000) to an anonymous bidder  at auction. To date, it's the most expensive flower ever bought.
2. Juliet Luxury Rose – $5 million
In 2006, at the Chelsea Flower Show, David Austin introduced Juliet Rose to the world. The unique rose got known as the '£3 million rose' which is equivalent to approximately $5 million. That's the amount of money that David Austin needed to create and produce this amazing flower. The process of making and producing took 15 years. This is the most expensive rose ever developed.
The elegant, large blooms made Juliet utterly different from other roses. This rose is popular for weddings, events, commemorations and other special occasions. Roses can be bought through David Austin's site. Cut rose bouquet of 10 roses costs £49.95 ($82) and bouquet of 50 roses costs £200 ($327).
1. Kadupul Flower – Priceless
This flower is considered priceless. It's the most valuable and desirable flower due to its unique fragrance and time of blossoming. Unfortunately, it's glory lasts for just few hours. The flower blooms at midnight and dies in the morning. Also, if it's picked, it dies within hours. Kadupul flower can't be bought and it's almost impossible to grow it.
This rare but beautiful flower comes from Sir Lanka. It grows to about 10-30 cm in white-yellow color. Kadupul isn't its only name – Flower of the Moon, Queen of the Night and Flower from the Heaven are other names of this mythical flower.
Video:  The Life Cycle of Kadupul Flower.