Beauty
Top 50 Funky Hairstyles for Women
By
|
21. Light Blue & Grey Ponytail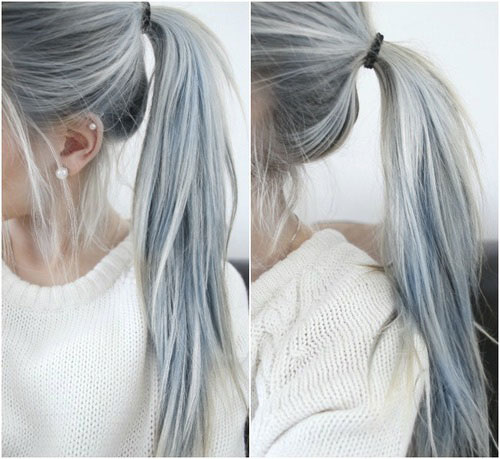 One day, we will all start growing in grey hair. However, some women rock the grey color even before it starts growing on its own. This woman combined her grey color with blue and it looks pretty amazing!
22. Long Light Pink Curly Hair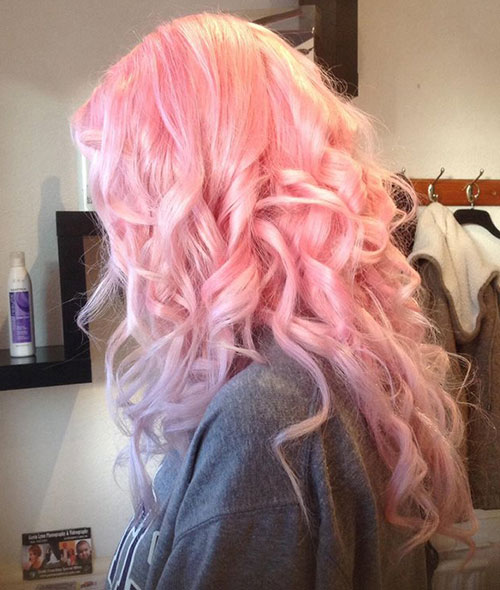 Hairdo that you want to eat! Yummy!
23. Long Bright Red Hairstyle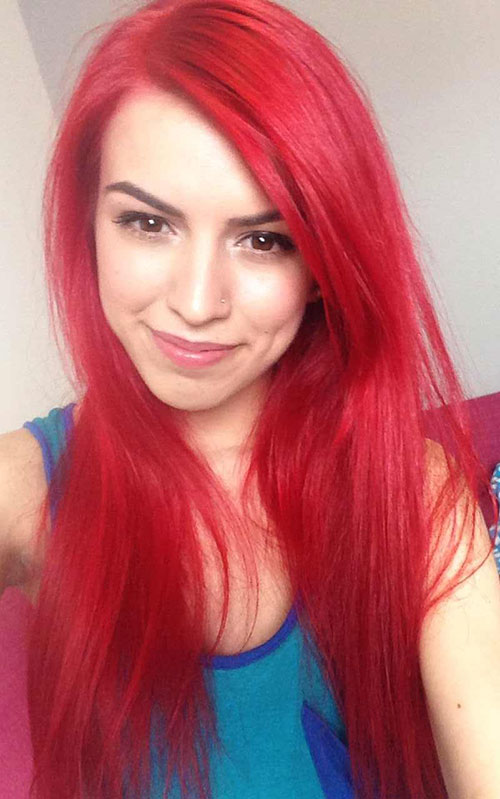 Having red hair isn't just for freckled women. You can also wear this energetic and vibrant color. This bright red look was pioneered by Rihanna, few years ago. Don't forget to match your hair with your red lips.
24. Short Light Pink Curly Hairstyle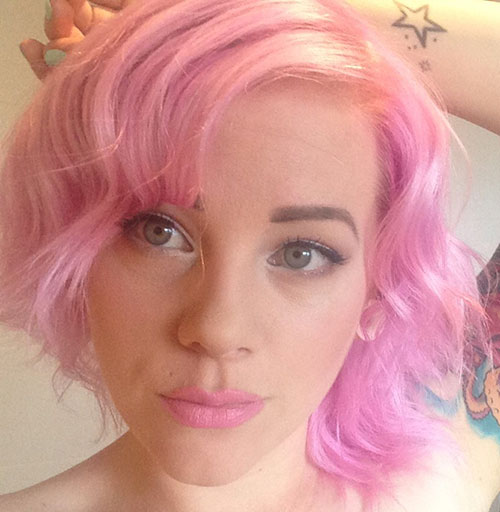 Short baby pink hair will give you a cute and girlish look. It goes nicely with blue eyes.
25. Light Purple Bob Hairstyle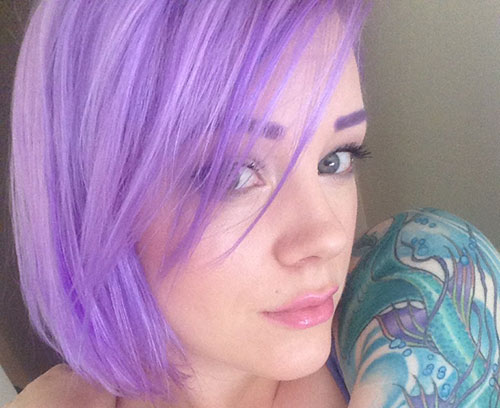 Light purple color is a fun way to step outside of the box when updating your look, especially if you rock purple brows, too.
26. Long Funky Hairstyle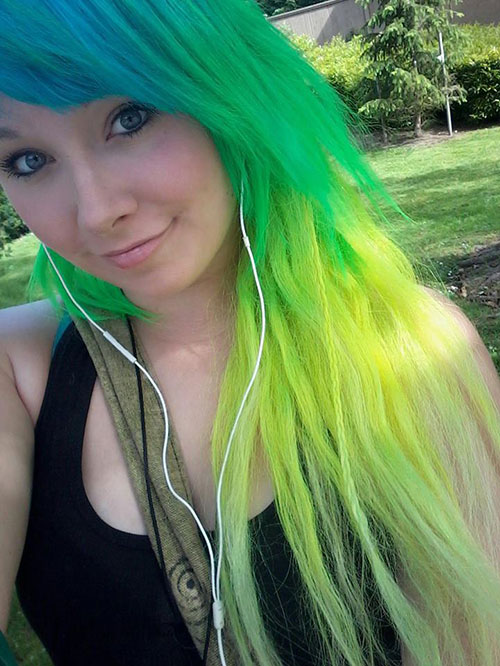 This hairstyle screams fun!
27. Medium Blonde Hair with Colored Tips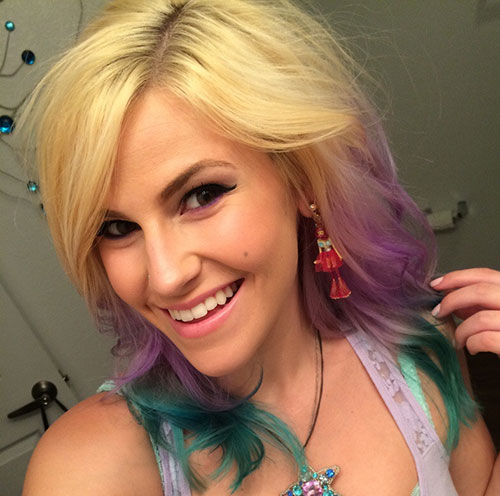 Experiment with rainbow hair colors by dying just the ends of your locks. It's fun and subtle!
28. Colorful Braid Hairstyle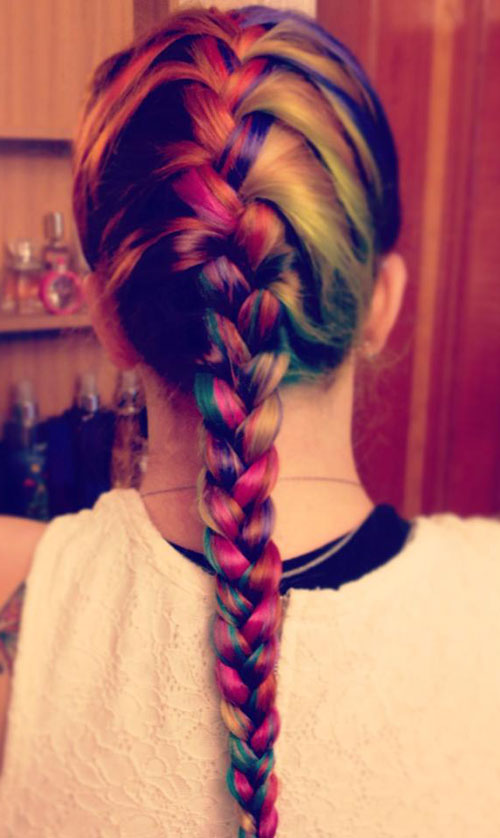 Rainbow hair looks great worked into a topknot or braid or just worn down.
29. Pink & Orange Hairstyle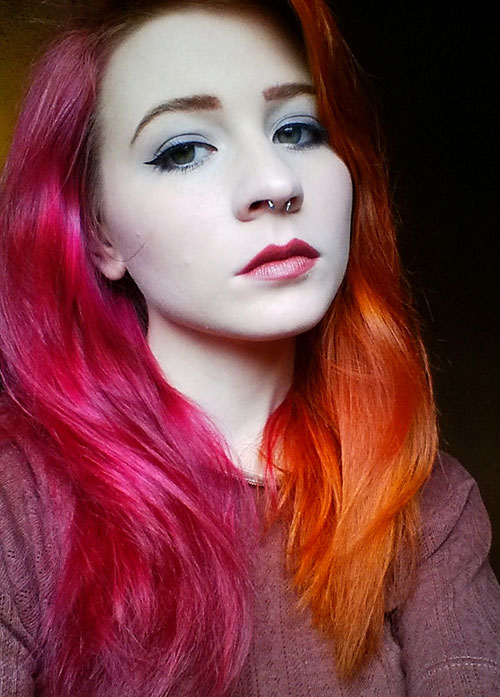 If you can't decide between pink and orange, why not get both? This girl obviously had that problem and solved it successfully.
30. Colorful Braid for Medium Hair Length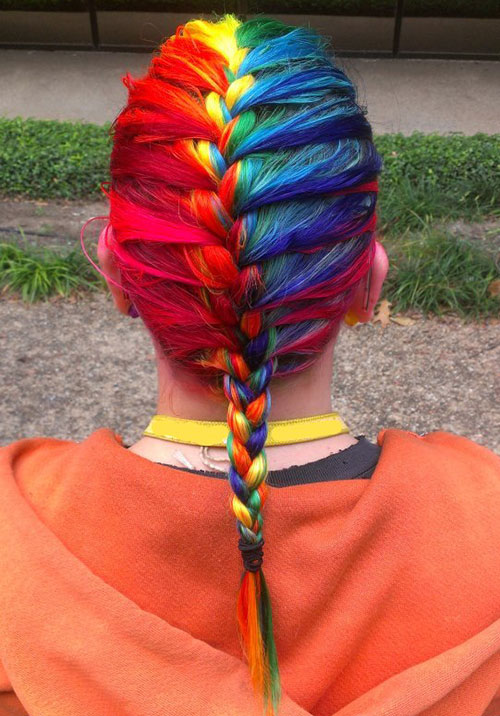 Yay or nay?