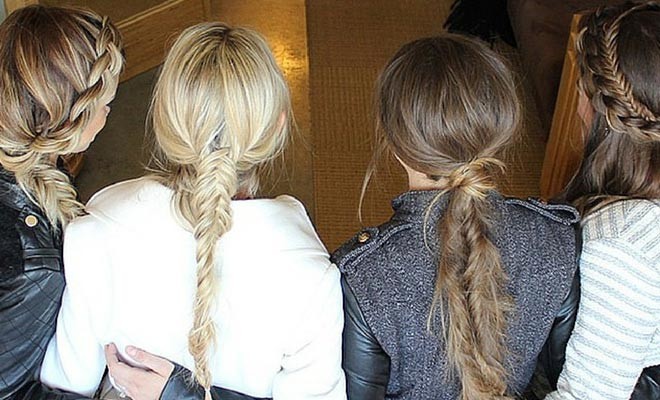 Instagram: Instabraid
Beauty
50 French Braid Hairstyles for 2015
By
|
31. Messy Side French Fishtail Braid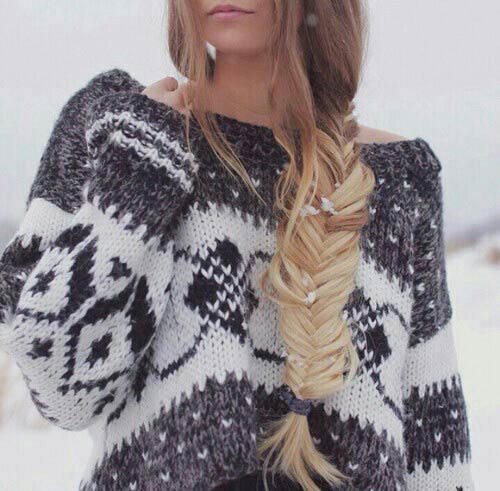 French fishtail braids look fabulous! The messier braid, the better. To frame the face, leave loose strands in front.
32. French Waterfall Braid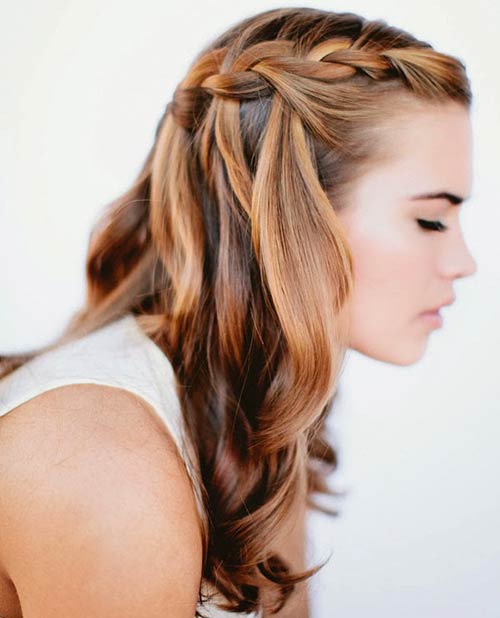 This cute French waterfall braid isn't as challenging as it looks (we promise). You will only take one or two tries to master this look. Check video tutorial for instructions.
33. Two French Braids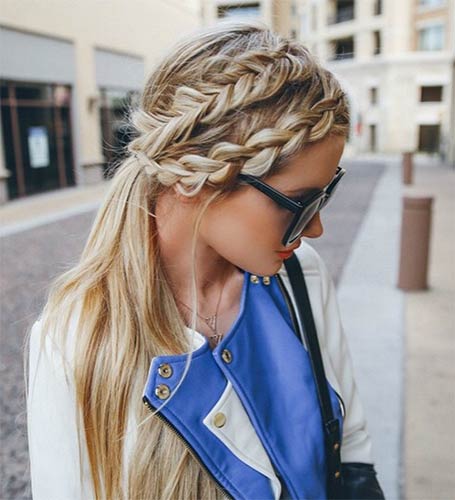 Show off your beautiful face by keeping your hair back. Use two braids as a headband and follow up with a sleek ponytail in back.
34. French Braid Headband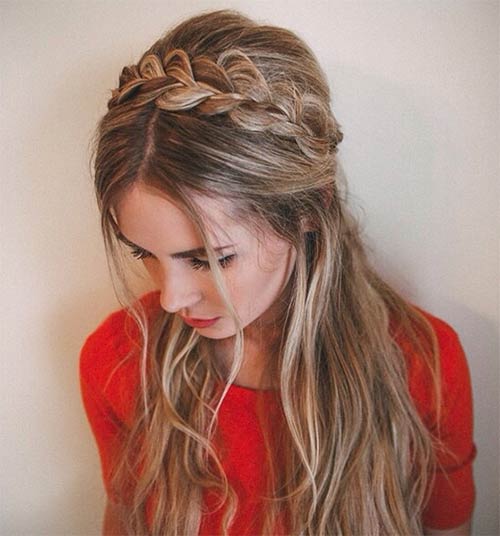 This top, chunky French braid will prevent your half updo from looking too simple. It's romantic looking and totally simple to make. You could throw this look together in under 10 minutes (with some practice).
35. Upside Down French Braided Bun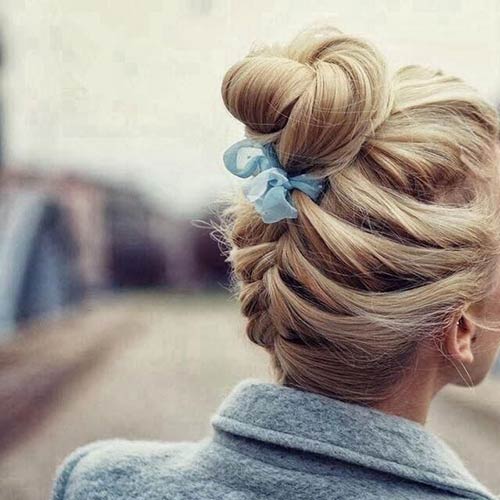 The upside down braided bun definitely takes a few tries before you'll have it perfectly. Just keep practicing!
36. 2 French Braids Romantic Updo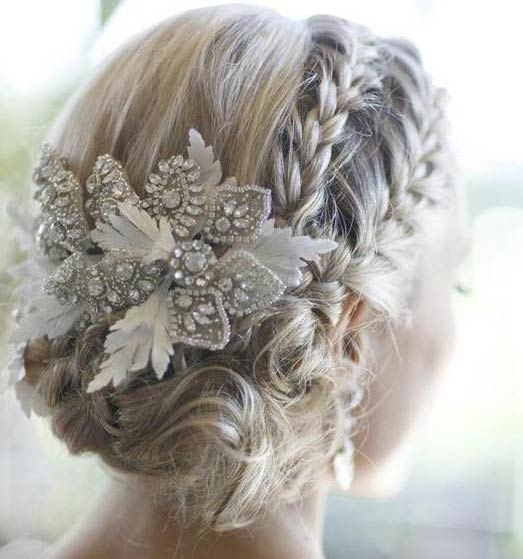 This romantic hairstyle features 2 French side braids that are fastened into a loose bun. Add flowers or interesting hair jewelry and you have an amazing wedding hairdo.
37. Two French Braids Headband Updo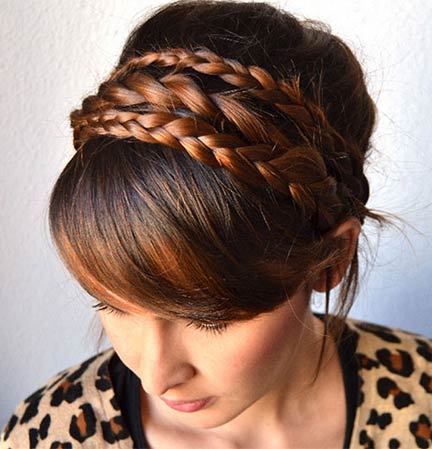 You'll turn plenty of heads with this amazing updo. What gives this look a wow effect are definitely those two French braids and a twist at the top. Who needs headbands when you can braid them, right?
38. Sporty French Braided Ponytail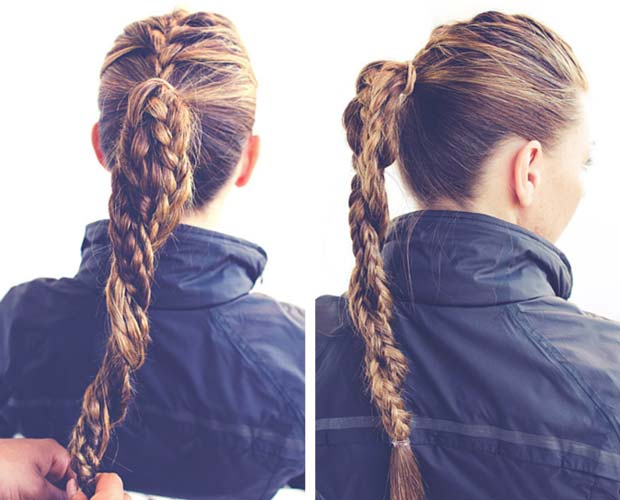 French braided ponytail makes for a stunning sporty style. This look is incredibly easy to re-create and will make through any workout.
39. Simple French Fishtail Half Updo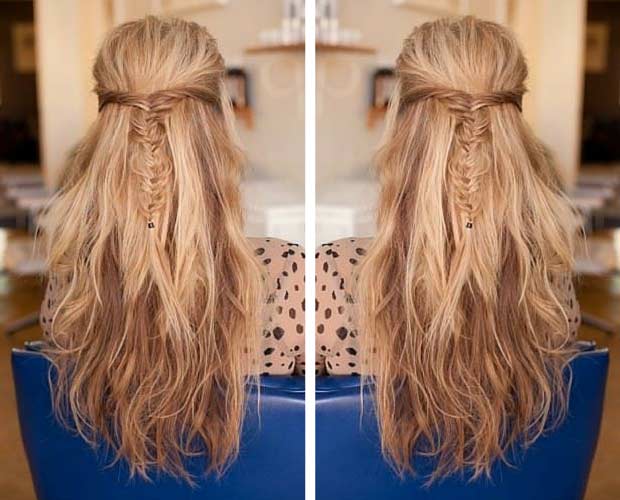 The key to pulling off a stylish hairdo without too much hassle? Braid a French fishtail braid and keep it messy.
40. French Braid Into Ponytail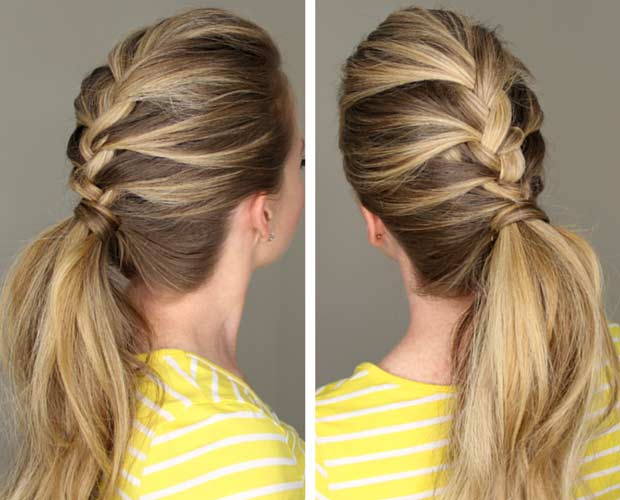 A French braid pulled into a ponytail is one of the best ways to keep your hair looking fashionable when it hasn't been washed in days.