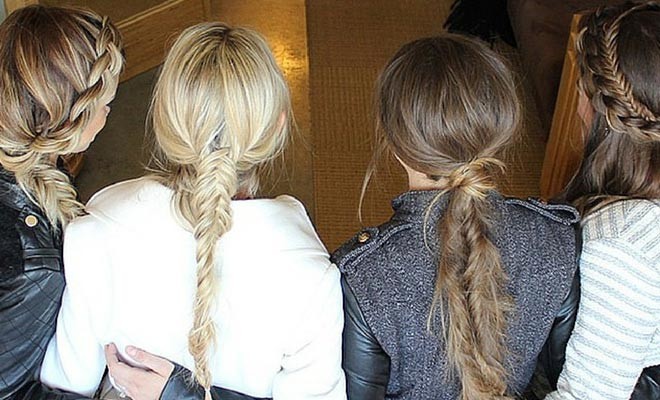 Instagram: Instabraid
Beauty
50 French Braid Hairstyles for 2015
By
|
21. French Braid Crown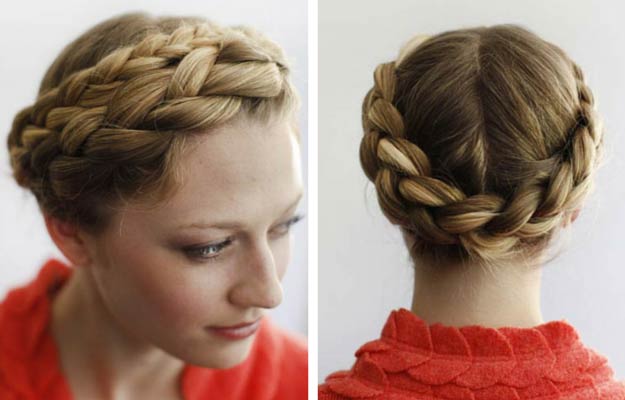 With this french braid crown you'll feel like a royalty. Give this sophisticated and formal look a try for your next classy event.
22. Milkmaid French Braid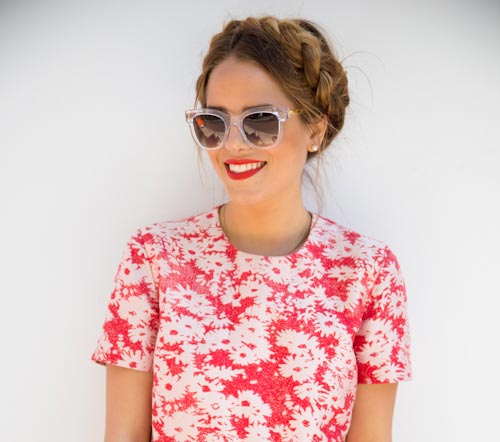 If you want to try braided crown but you don't have anyone to help you with braiding, milkmaid braid might be a simpler option. It will give you the effect of a crown but it's easier to make.
Create two pigtail braids, French or fishtail, and drape them across the top of your head. Done!
23. French Fishtail Half Updo for Short Hair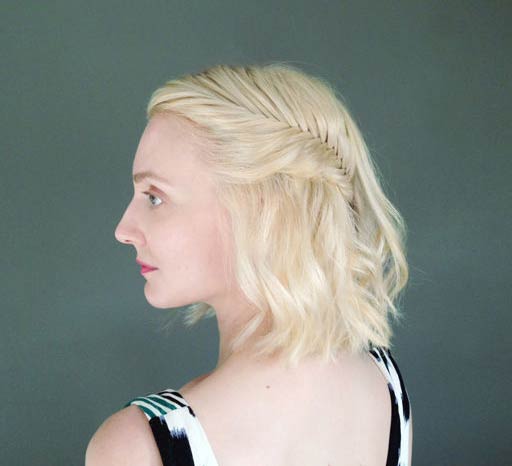 As you can see, French fishtail braid can be very elegant. It's easy enough to be your last minute hairdo idea.
24. Zig-Zag French Braid Updo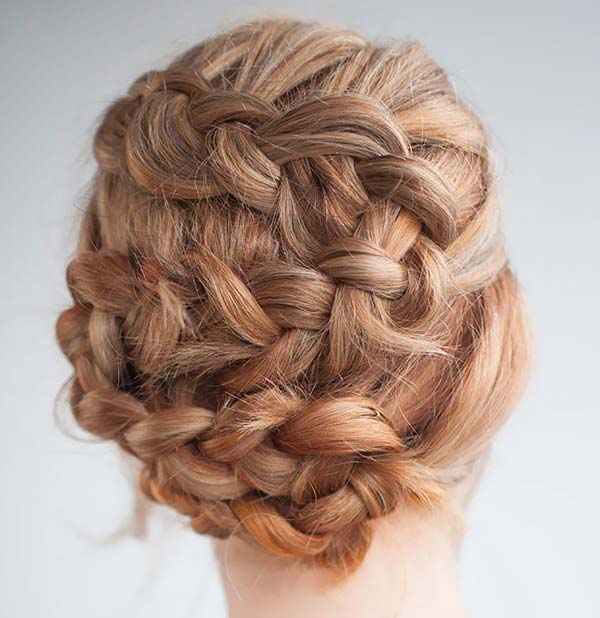 We love updso. We also love braids. So why not combine them into one look? Get creative!
25. High French Braid Crown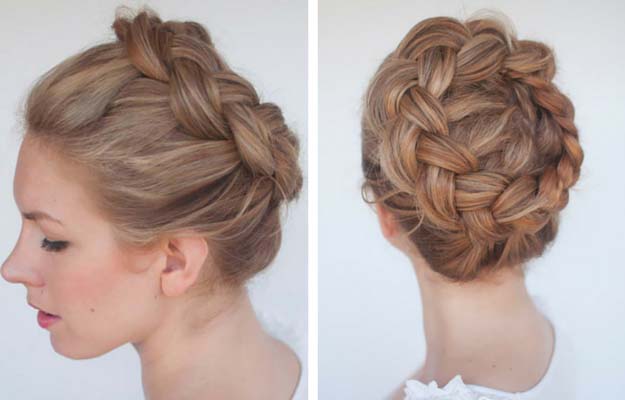 We just love this braided crown style and we know you will too! French braided crowns are perfect choice for all women who want feel like a princess for a day.
26. Sleek French Fishtail Low Ponytail
This French fishtail ponytail is simple yet impressive. It's a great way to keep your hair out of your face without losing fashion points. Seal the look with extra hold hairspray.
27. French Braid Crown Half Updo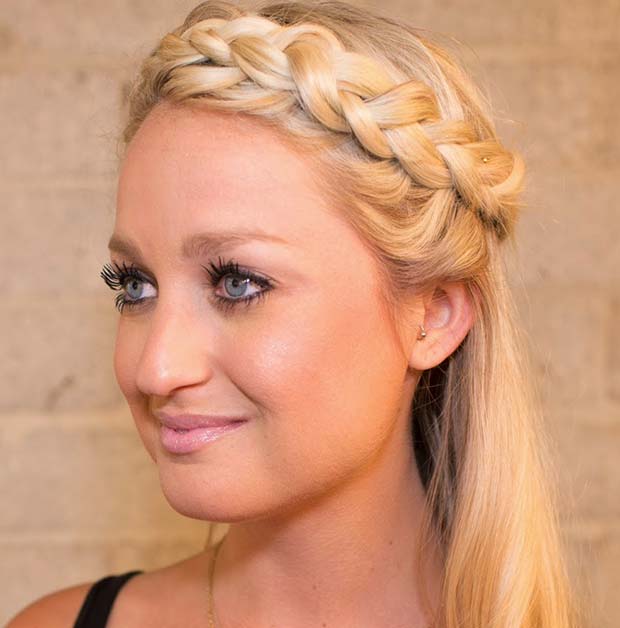 French braided headband is shaping up to be one of the hottest hair braiding trends this season. It's carefree, cute and most importantly, easy to do. If you wanna look like a goddess, this hairdo is for you.
28. Rihanna French Braid Hairstyle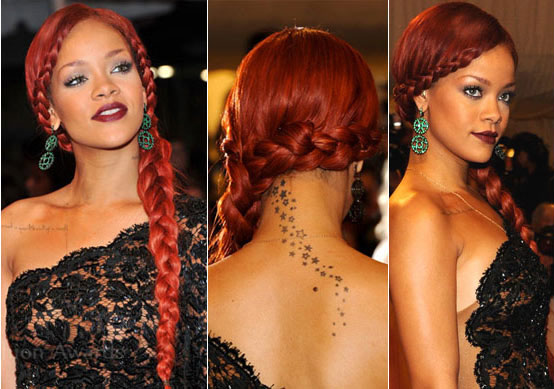 Make your look sexy and feminine by merging two French braids into one just like Rihanna! We love this hairdo for several reasons. First, it's so hot and easy to re-create. Secondly, it's suitable for Red Carpet just as for night out with your girlfriends. Oh, and it was worn by Rihanna- gorgeous singer with iconic sense of style.
Recreate this look by following this tutorial.
29. Two French Braids Wrap Around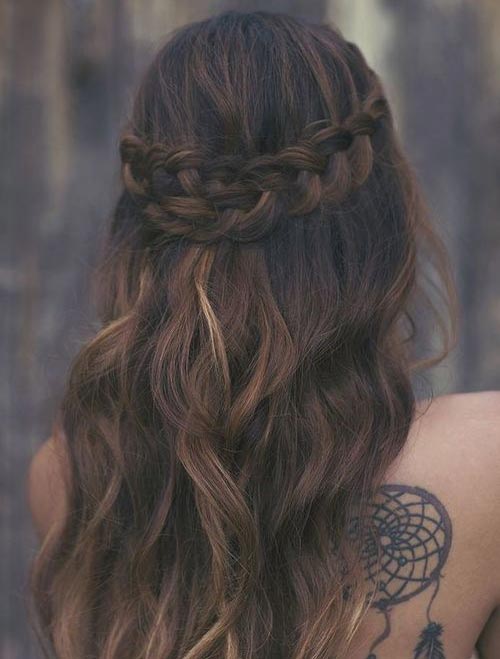 This messy wrap around braided hairdo will work with any type of face. You can re-create it even if you have short hair.
30. Messy Braided Ponytail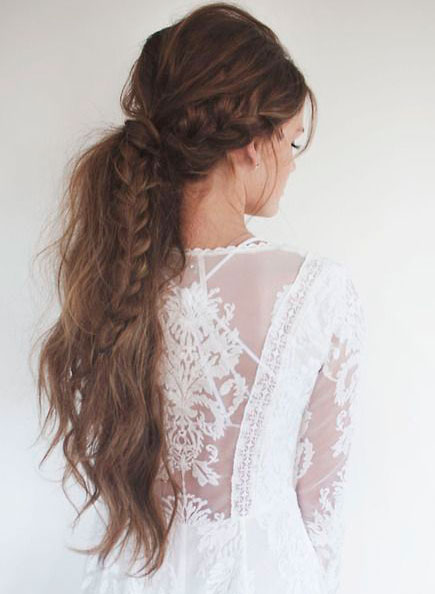 We don't want a perfect, slick hairstyle so backcomb and tease your hair before you start braiding. That keeps it looking messy and undone.