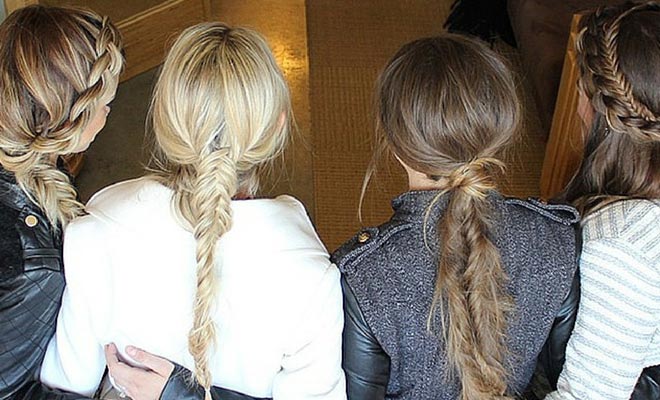 50 French Braid Hairstyles for 2015
French braids are so hot right now! Braid hairstyles are the next big trend for 2015. From runway to red carpet, they are everywhere.  Hair braiding is one of the easiest and cutest ways to do your hair. Braids make women feel feminine, natural and fun.
Here's the list of the coolest french braids we found that will inspire you to create your own hair masterpiece. Enjoy!
1. Messy Inverted French Side Braid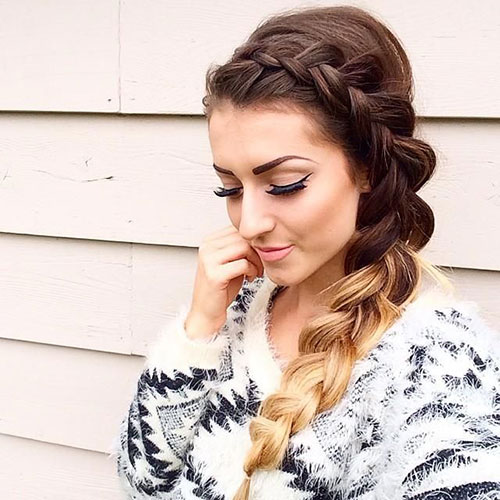 Instagram / vickymanzhosov
The dutch braid is much like the French braid, only it's 'inside out'. If you've already mastered French braid, you probably won't have problems with the dutch braid. The main difference is that you braid the sections of your hair under the braid, instead of crossing them over the top. This technique puts the braid on top of the hair. Dutch braid can be done with 3 or more strands. To make your braid extra thick, you can use hair extensions.
2. Side French Braid Bun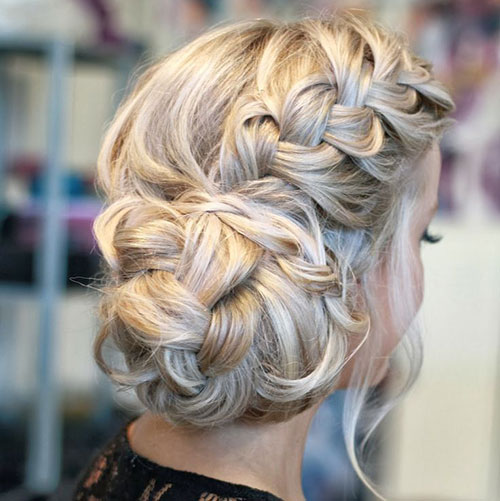 If you have long hair, you'll probably want to try out this amazing hairstyle!  This sophisticated braid bun is perfect for holiday parties. To achieve this messy look, it's recommended to curl your hair before trying this hairstyle.
3. Half Up French Braid for Short Hair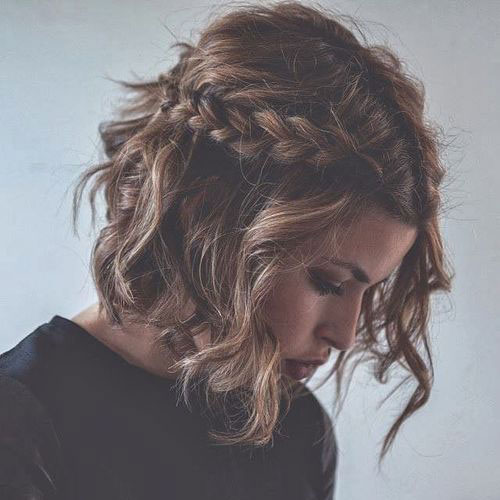 Women with short hair, don't despair! We found some cute braid hairstyles for you, too. This is one of the easiest and cutest French braid hairstyles for short hair.
4. Fishtail French Braid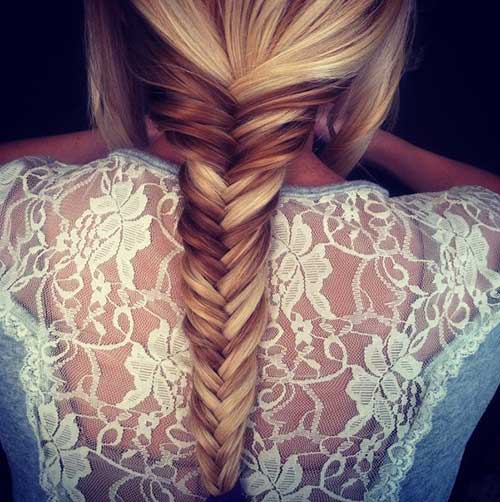 Simple fishtail French braid is a perfect hairstyle for casual days. This braid works best with longer hair. For a more messy and bohemian effect, gently pull outer parts of the braid with your fingers.
If you don't know how to braid fishtail French braid, check out this video tutorial.
5. Messy Two Fishtail Braids on the Side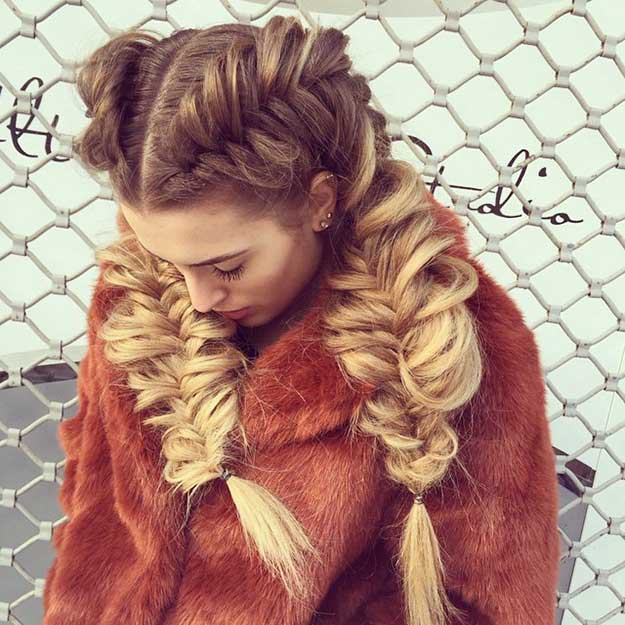 What's better than one fishtail French braid? Two! This gorgeous hairdo will keep your hair looking cool and styled in all weather.
6. French Braid Pigtails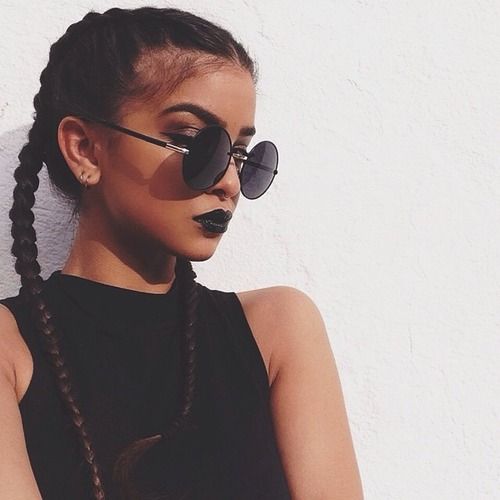 Keep your hair out of your face with two sleek and tight cornrow French braids. They are so sporty and chic!
7. Two Dutch Braids + Fishtail Braids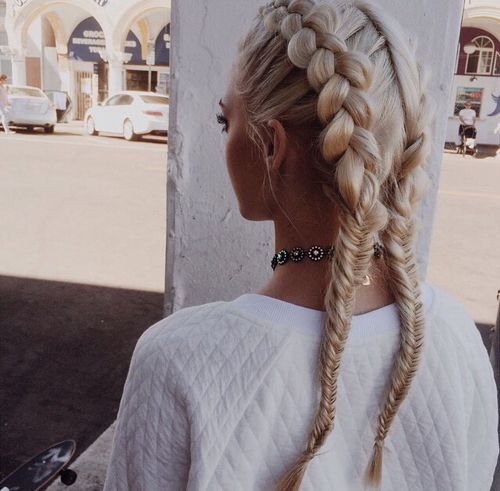 This combination of dutch and fishtail braids is anything but ordinary. There is no hairstyle that says "cool" more than this one. So badass!
8. Braided Faux Hawk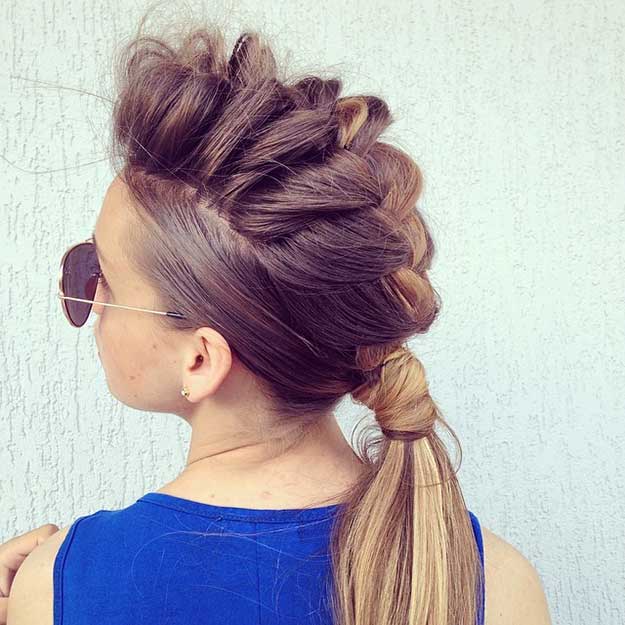 Want some edge? Loosely braid your hair back and tie the rest of you French braid into a cute ponytail. For maximum volume, tease your upper hair part and apply root lifting spray.
9. Messy Side French Braid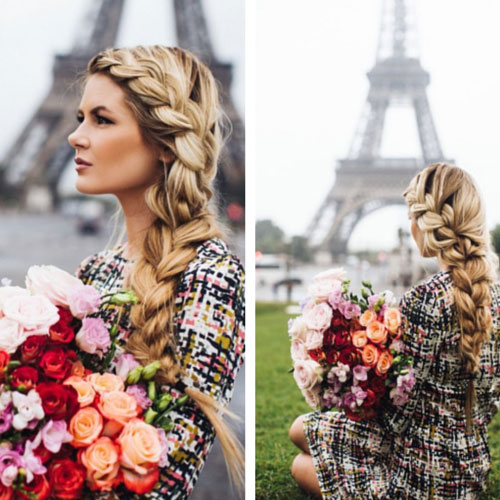 Everyone loves a big messy side braid – it's simple, easy and looks gorgeous! This type of braid will keep your hair out of your face. Even though this hairstyle looks complicated to recreate, it's actually pretty simple and anyone can do it! Check the tutorial to find out how to achieve this cute and stylish look.
10. French & Fishtail Side Braid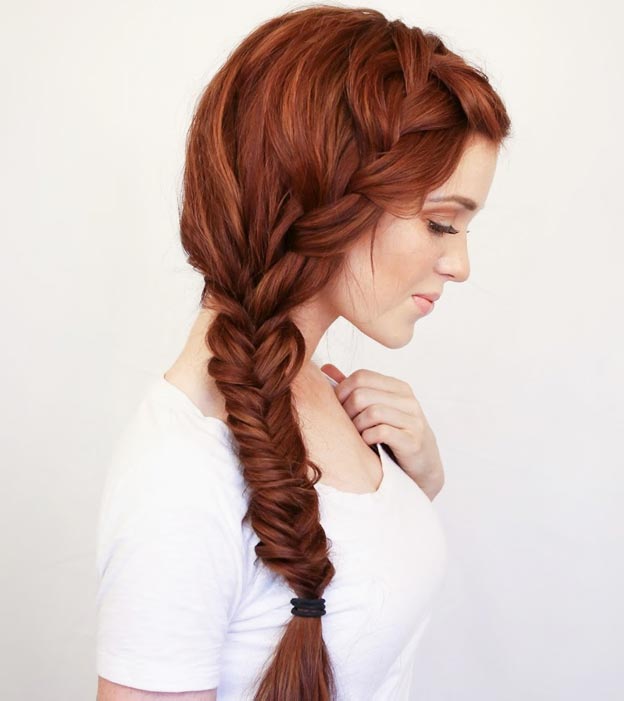 Perfect braided hairstyle for running errands or a date. It so beautiful, and the fact that it's so easy to make gives it bonus points. If you're not blessed with naturally thick and long hair, don't hesitate to throw on some extensions.
11. French Braid Rolled Bun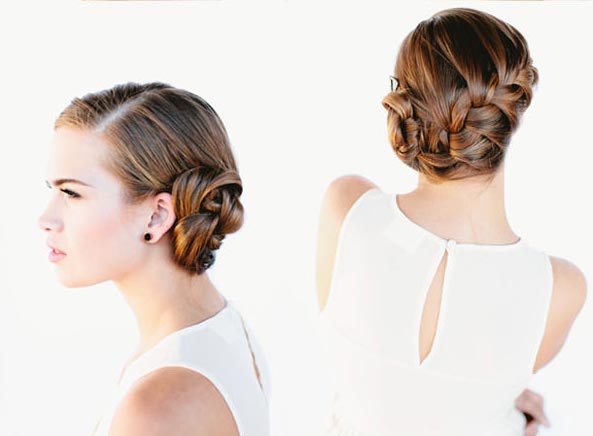 This rolled bun is an easy way to class up your French braid. Weddings and other formal occasions are the perfect time for hairdos like this one.
Add flowers or jeweled pins to make it even more romantic.
12. Double Waterfall Braid Bun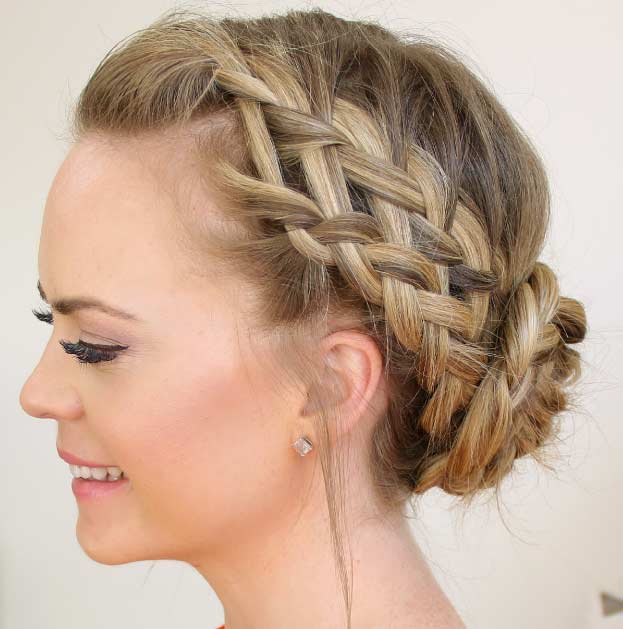 Here's a cute idea to make a unique waterfall braided bun hairdo. Perfect for a day at the office.
13. Wrap Around French Braid for Long Hair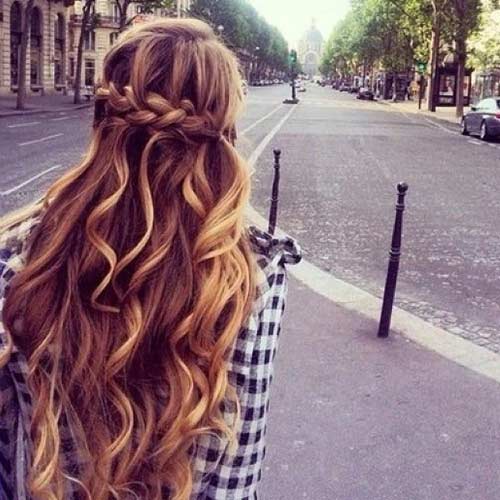 If you love braids and have long hair, you definitely need to try this hairstyle. It looks so beautiful and simple to make! This kind of hairstyle brings attention to gorgeous highlights and soft curls.
14. Side French Braid Ponytail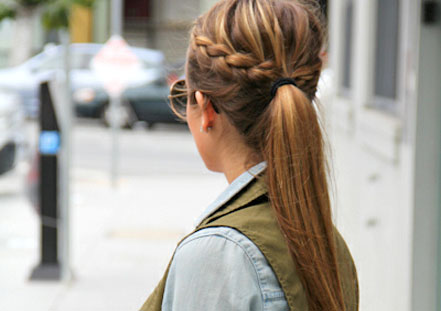 If you are wearing a high neckline, you need to open up the lines of your face. The easiest way is to rock a side French braid ponytail. This hairstyle is super easy and looks great!
15. Half Up French Fishtail Braids
These two fishtail braids pulled back makes for a simple, yet beautiful look. Loosely braid them to achieve voluminous, tousled look.
16. Messy French Braid Updo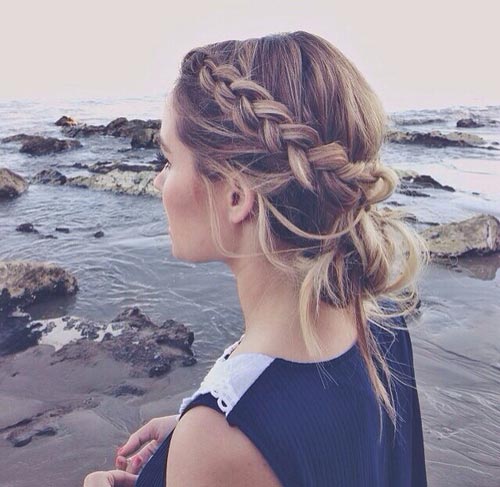 This braided hairstyle works best if you have layers. The pieces slipping down in front and back are key. Without layers, you can't easily achieve that messy look.
17. French Fishtail Ponytail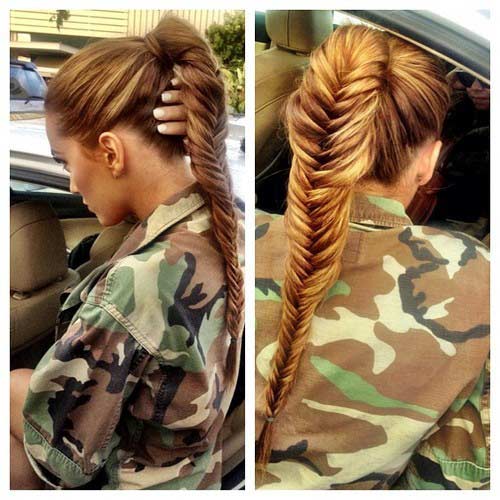 Here's a great way to amp up an average high ponytail. This hairstyle is so simple, anyone can recreate it.
18. Messy French Braid Bangs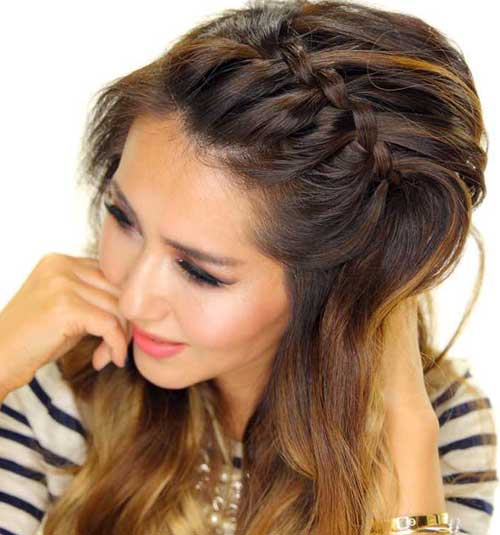 What's the easiest and chicest way to keep your bangs out of your face? French braid them away! Secure a braid with a hair tie or bobby pin.
19. Tight French Braid Bangs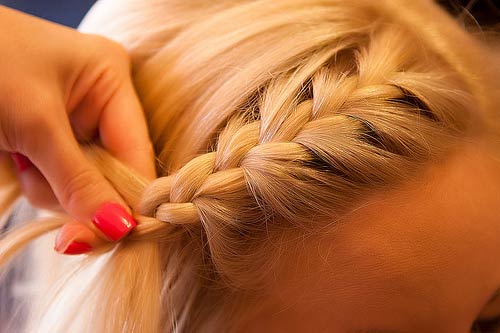 This hairstyle is perfect for all women who are in the midst of growing out their bangs. As well, it will take unwashed hair to the next level.
20. Easy French Braided Bun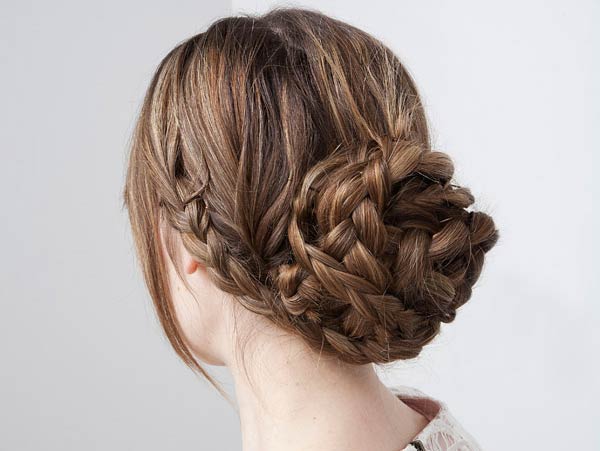 Get your fingers ready for some braiding! Braid five French braids then gather them together in a bun. Simple and gorgeous!
21. French Braid Crown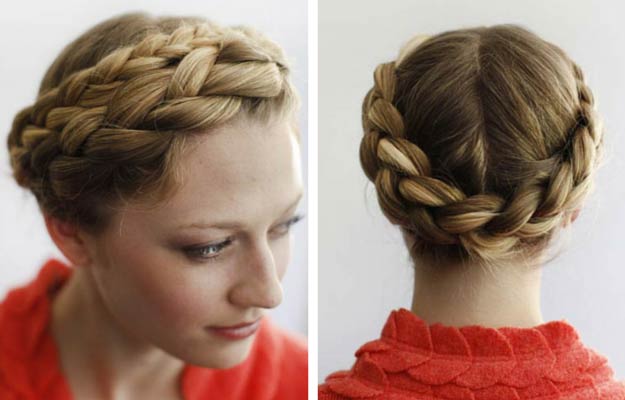 With this french braid crown you'll feel like a royalty. Give this sophisticated and formal look a try for your next classy event.
22. Milkmaid French Braid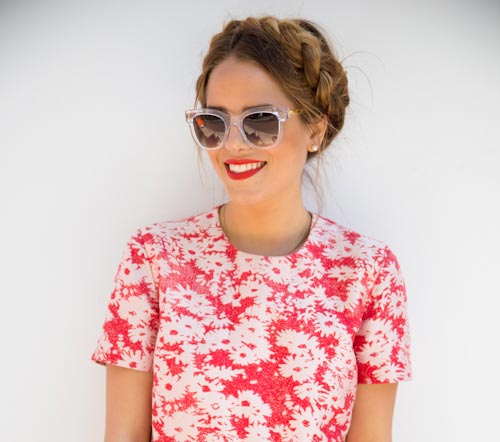 If you want to try braided crown but you don't have anyone to help you with braiding, milkmaid braid might be a simpler option. It will give you the effect of a crown but it's easier to make.
Create two pigtail braids, French or fishtail, and drape them across the top of your head. Done!
23. French Fishtail Half Updo for Short Hair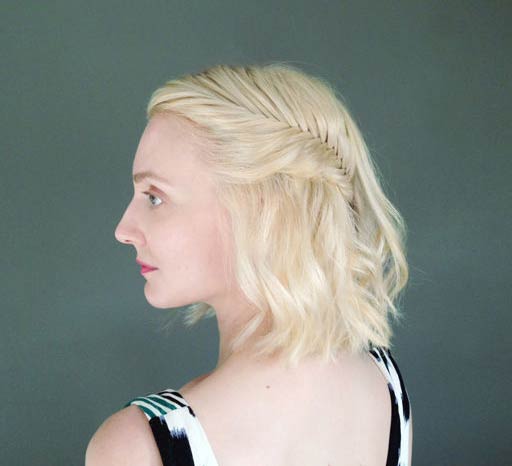 As you can see, French fishtail braid can be very elegant. It's easy enough to be your last minute hairdo idea.
24. Zig-Zag French Braid Updo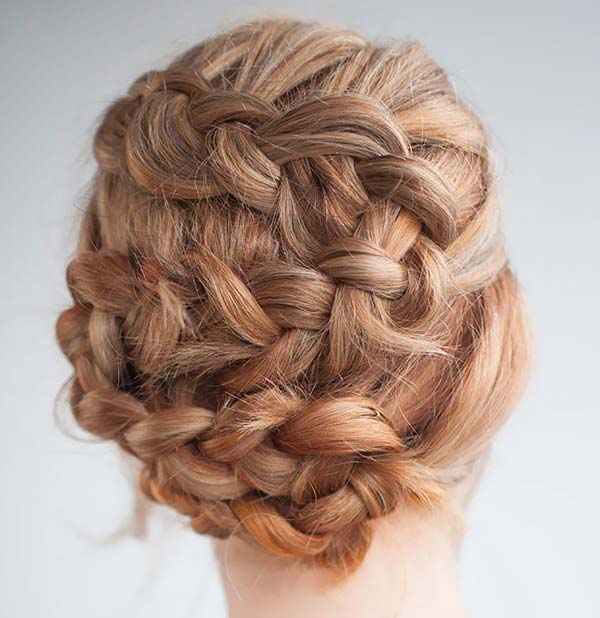 We love updso. We also love braids. So why not combine them into one look? Get creative!
25. High French Braid Crown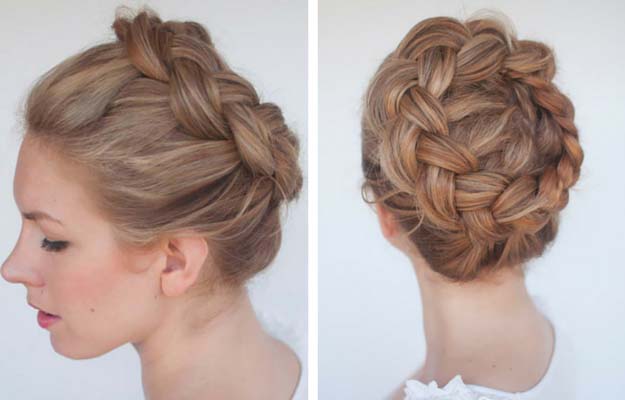 We just love this braided crown style and we know you will too! French braided crowns are perfect choice for all women who want feel like a princess for a day.
26. Sleek French Fishtail Low Ponytail
This French fishtail ponytail is simple yet impressive. It's a great way to keep your hair out of your face without losing fashion points. Seal the look with extra hold hairspray.
27. French Braid Crown Half Updo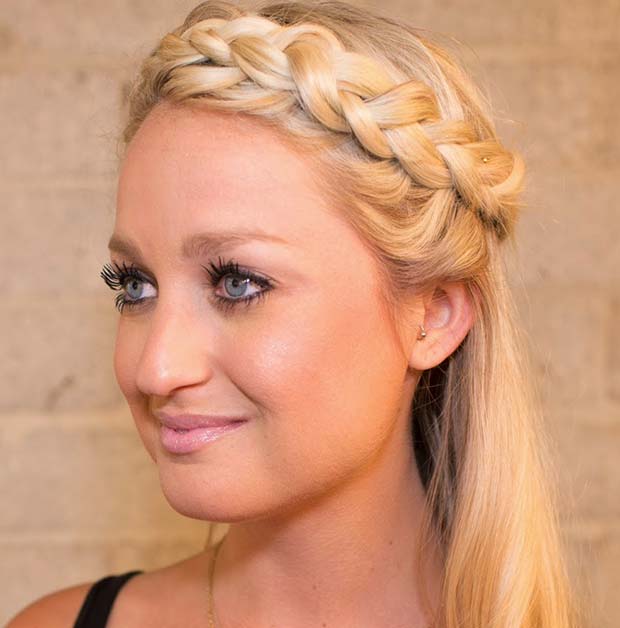 French braided headband is shaping up to be one of the hottest hair braiding trends this season. It's carefree, cute and most importantly, easy to do. If you wanna look like a goddess, this hairdo is for you.
28. Rihanna French Braid Hairstyle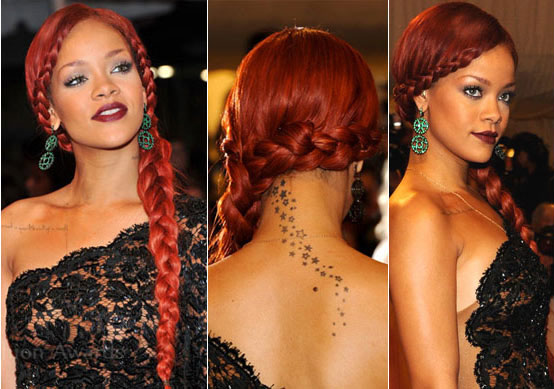 Make your look sexy and feminine by merging two French braids into one just like Rihanna! We love this hairdo for several reasons. First, it's so hot and easy to re-create. Secondly, it's suitable for Red Carpet just as for night out with your girlfriends. Oh, and it was worn by Rihanna- gorgeous singer with iconic sense of style.
Recreate this look by following this tutorial.
29. Two French Braids Wrap Around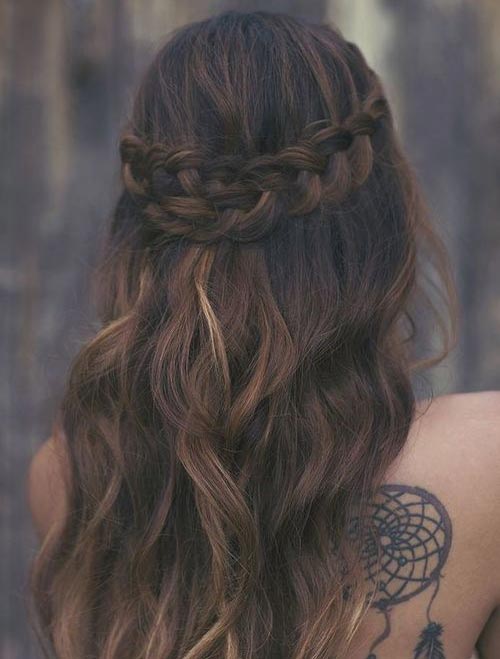 This messy wrap around braided hairdo will work with any type of face. You can re-create it even if you have short hair.
30. Messy Braided Ponytail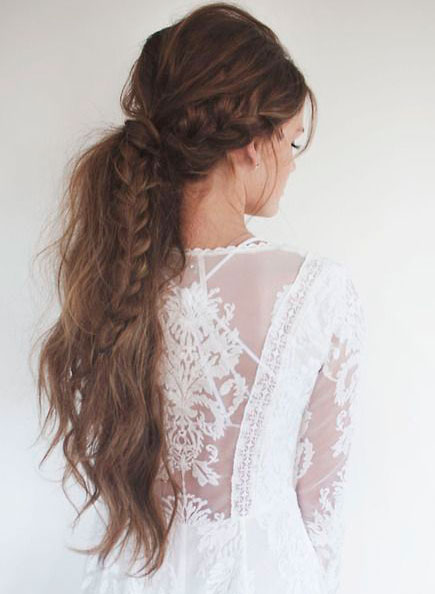 We don't want a perfect, slick hairstyle so backcomb and tease your hair before you start braiding. That keeps it looking messy and undone.
31. Messy Side French Fishtail Braid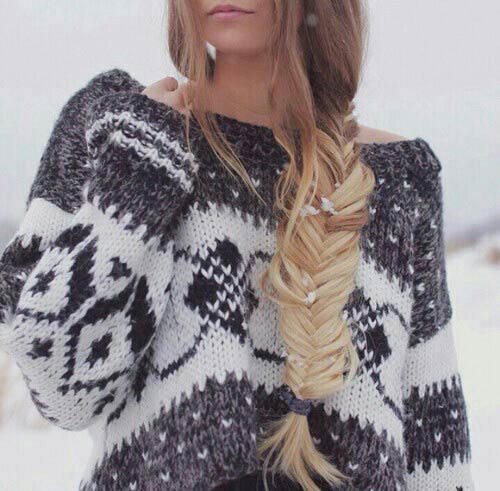 French fishtail braids look fabulous! The messier braid, the better. To frame the face, leave loose strands in front.
32. French Waterfall Braid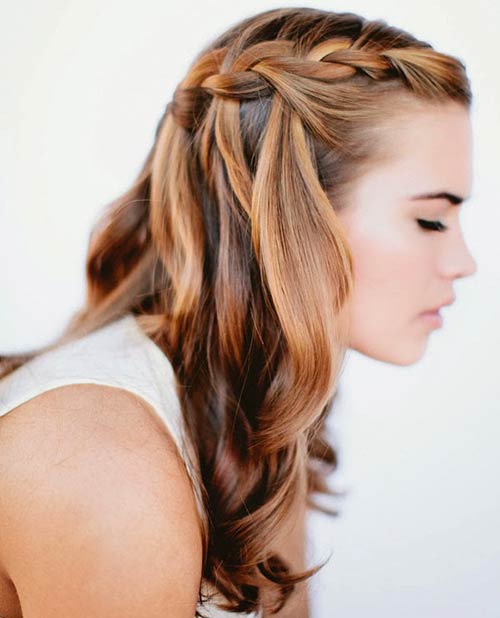 This cute French waterfall braid isn't as challenging as it looks (we promise). You will only take one or two tries to master this look. Check video tutorial for instructions.
33. Two French Braids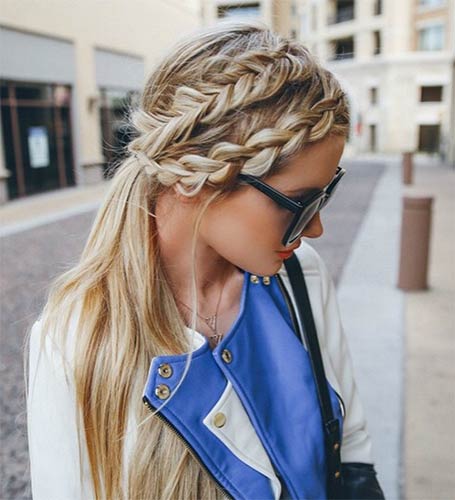 Show off your beautiful face by keeping your hair back. Use two braids as a headband and follow up with a sleek ponytail in back.
34. French Braid Headband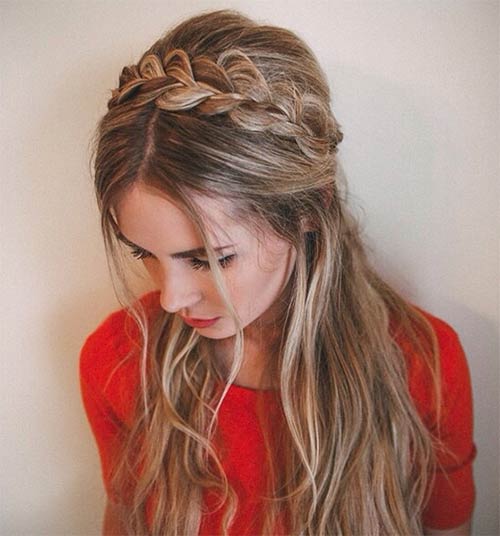 This top, chunky French braid will prevent your half updo from looking too simple. It's romantic looking and totally simple to make. You could throw this look together in under 10 minutes (with some practice).
35. Upside Down French Braided Bun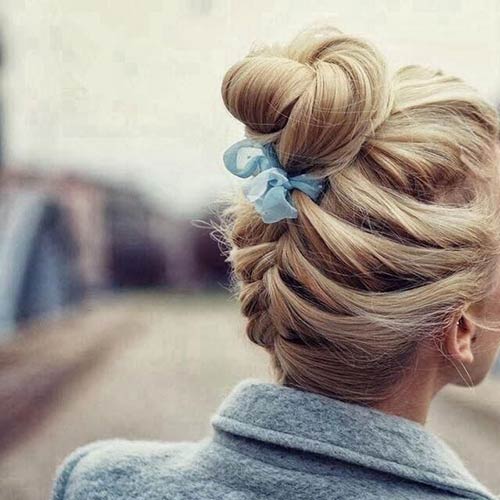 The upside down braided bun definitely takes a few tries before you'll have it perfectly. Just keep practicing!
36. 2 French Braids Romantic Updo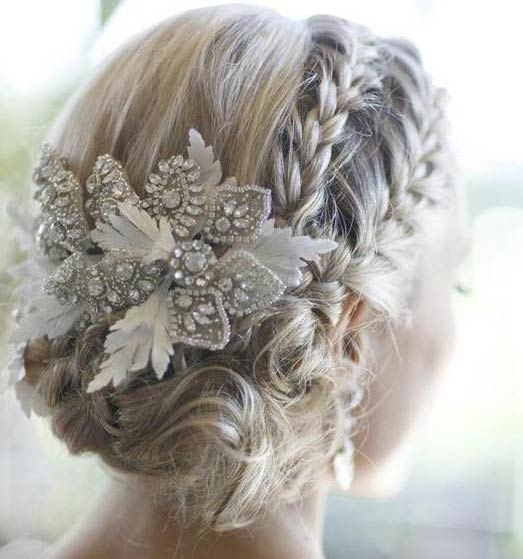 This romantic hairstyle features 2 French side braids that are fastened into a loose bun. Add flowers or interesting hair jewelry and you have an amazing wedding hairdo.
37. Two French Braids Headband Updo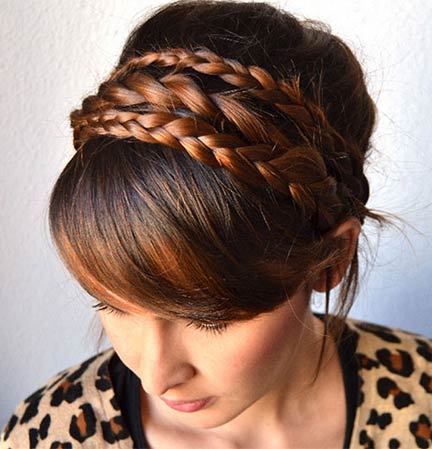 You'll turn plenty of heads with this amazing updo. What gives this look a wow effect are definitely those two French braids and a twist at the top. Who needs headbands when you can braid them, right?
38. Sporty French Braided Ponytail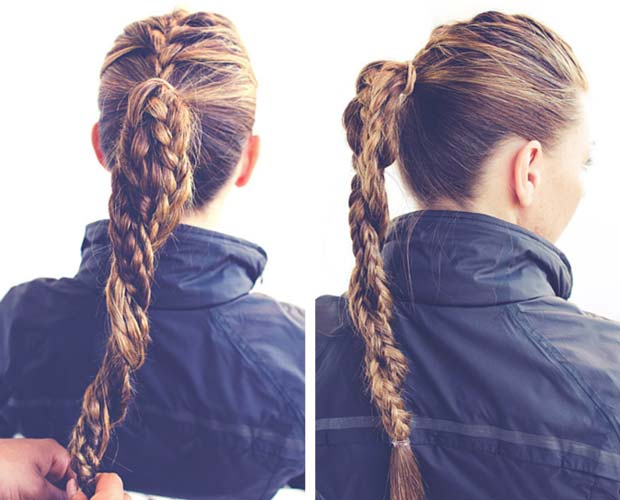 French braided ponytail makes for a stunning sporty style. This look is incredibly easy to re-create and will make through any workout.
39. Simple French Fishtail Half Updo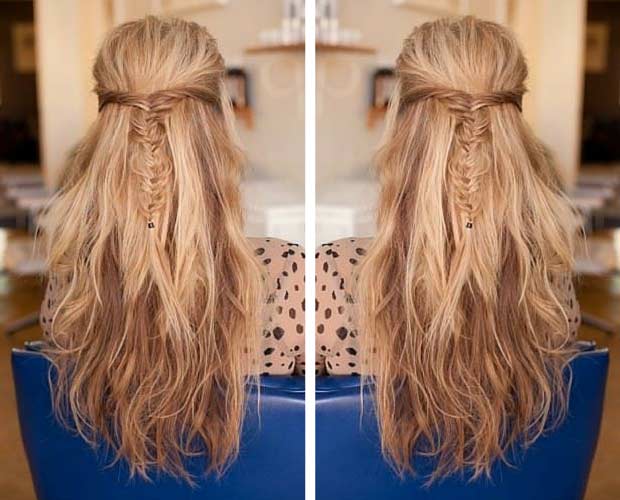 The key to pulling off a stylish hairdo without too much hassle? Braid a French fishtail braid and keep it messy.
40. French Braid Into Ponytail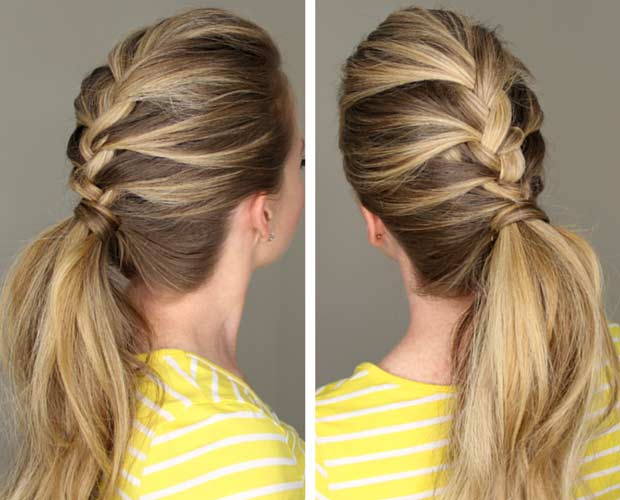 A French braid pulled into a ponytail is one of the best ways to keep your hair looking fashionable when it hasn't been washed in days.
41. African American French Braid Updo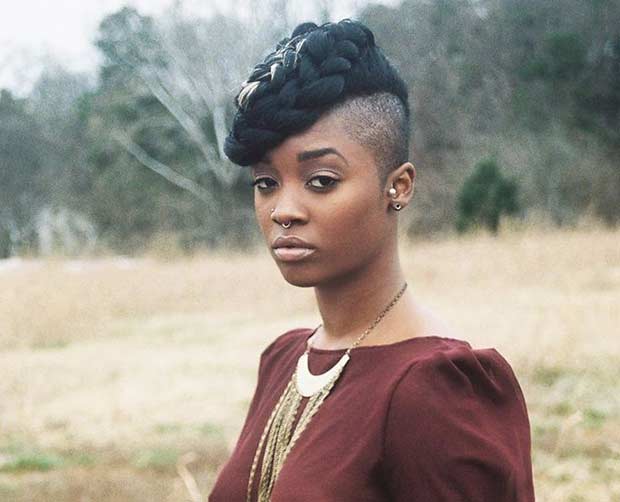 Give your hairstyle a trendy boost with a giant, coiled French braid piled into a mohawk. Once you try this look, you're gonna be obsessed with it!
42. Edgy Side French Braid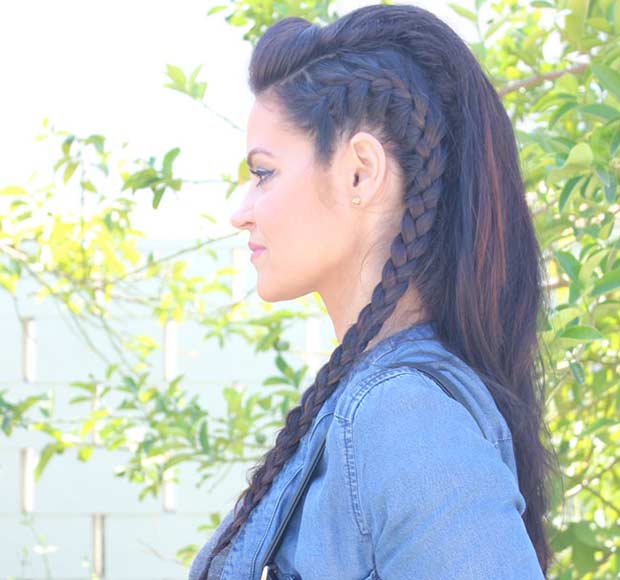 To get the feeling of a half-shave, try this French side braid  hairdo. We always love a good edgy look.
43. Messy & Loose French Braid Ponytail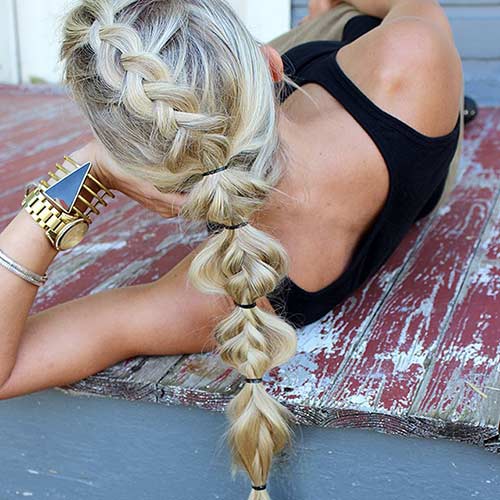 This look is completely fashion forward. For a seriously fabulous braid, pull ends loose.
44. Cute French Braids Ponytail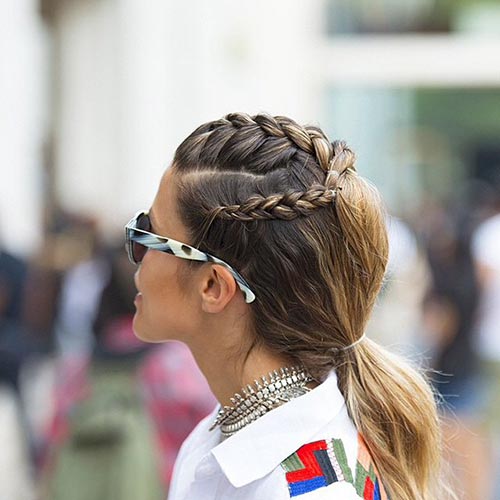 This hairdo is a great look for casual events. Secure the braids with bobby pins or transparent elastic ties.
45. French Fishtail Wrap Around Half Updo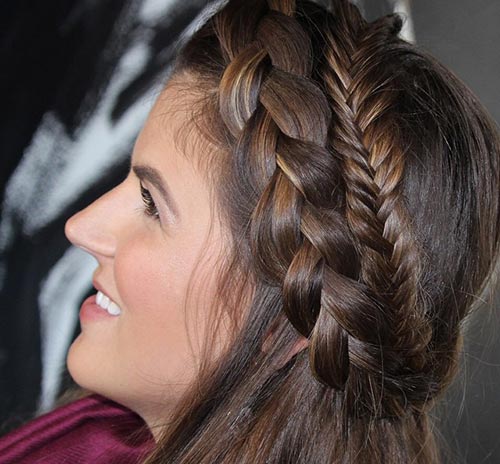 Make your look romantic and sweet with a simple French and fishtail braids wrapped around your head. We love the pairing of the two most popular braiding styles in one hairdo. Gorgeous and super easy!
46. Cute Four Strand French Side Braid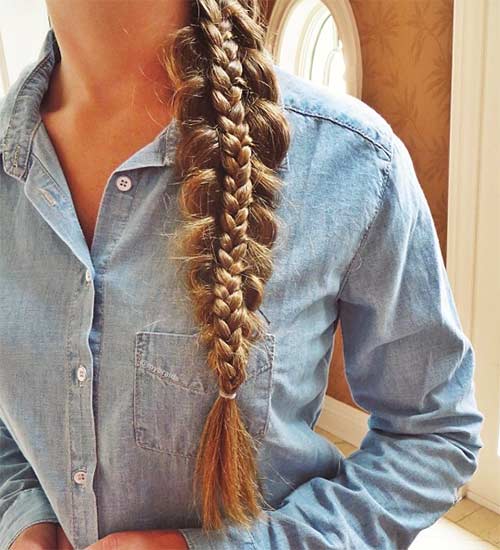 This side four strand braid is one of those hairstyles that are easy to style at home. It's perfect choice for women with thick and long hair.
47. Double French Waterfall Braid Half Updo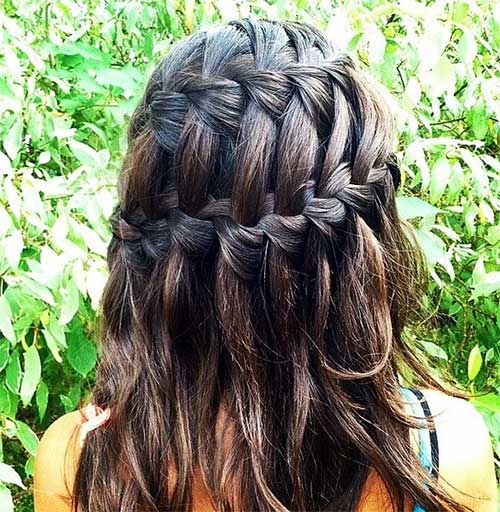 This type of braid is also known as a cascade braid. The waterfall braid will offer you the beauty and elegance that you need in a hairstyle.
48. African American Upside Down French Braid Updo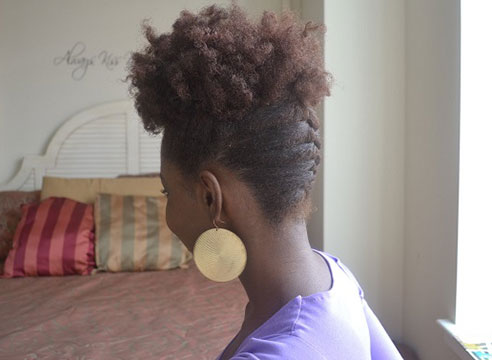 This upside down French braid updo will keep you cool and trendy on hot days. We definitely suggest giving this look a try.
49. Unique French Fishtail Side Ponytail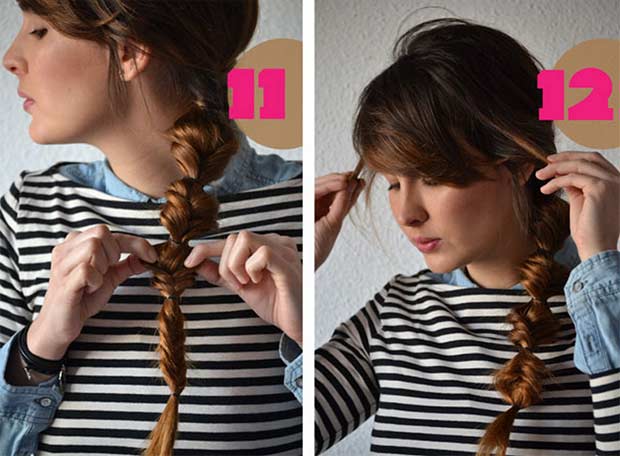 A little time-consuming, but worth the effort, right? If you have the length – go for it! You can't go wrong with this one.
50. Chunky French Braid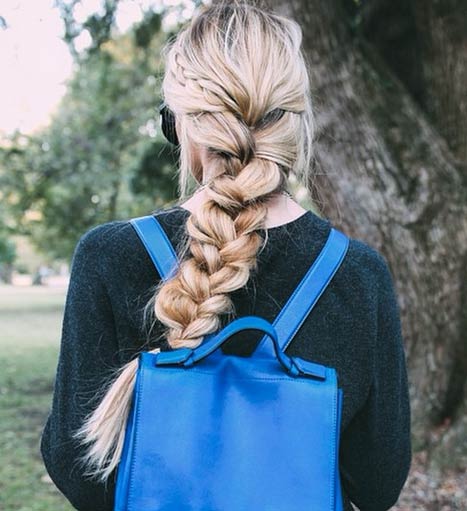 If you don't have time to sit in front of a mirror for an hour, braiding and styling your hair, this simple chunky braid might be your go-to hairdo. Braid-on-braid action makes this whole look even more special.
Last modified on November 14, 2022